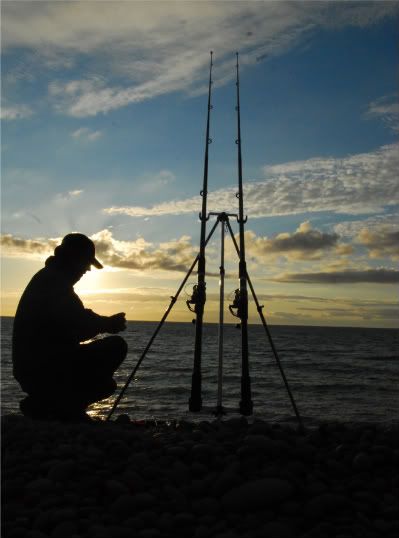 Summer is rapidly sailing by and whilst fishing should be about relaxation and escape, there's still so much to do before autumn. I'm my own worst enemy in this regard, with more plans and little schemes and daydreams than I can ever fulfil. Hence this last week has been a case of cramming in plenty of miles and little adventures. Night sessions seemed a good idea in the heat, but in spite of hitting beautiful Bossington in North Devon (above) on a promising evening with Seb Nowosiad, we struggled to capture anything except some scenic pictures.
Curiously fired up by this failure, a day of lure and fly fishing was a must for midweek. I made an early start and a long walk with Ian Nadin at Dawlish after bass as we fished hard and tried to pretend we weren't standing half a mile from shelter in a downpour. Although pickings were slim it was great to see Ian take his first ever bass on a lure- not big, but a beautiful little fish.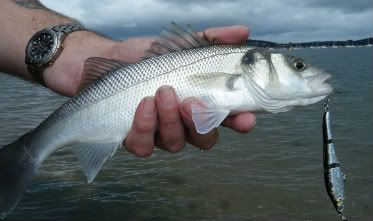 It was a day of surprises both good and ill: on a stroll in Dawlish we were amazed to see a healthy head of cracking brown trout slap bang in the middle of the town- not that you can fish for them. Less welcome was a nasty crunch as I got too close to the edge of a country road- hard to describe in clean language what happened to the tyre. With a fresh one on though, we had a couple of hours of frustrating fun on the Exe at Countess Weir and I managed a typical tidal mullet on baited spinner. With so many follows and nips arriving, Ian was unlucky not to grab one himself.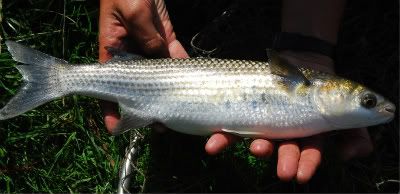 Finally it was then time for a well earned pint closer to the City centre and, naturally, a few casts with lures in the company of Rob Darby. We knew it was a day of unexpected twists when he offered to buy a round of drinks- and so it continued on the distinctly urban Exe where amidst the usual tiddly perch Rob tempted an absolute cracker on a spinner, at least a pound and a half, perhaps two at a guestimate. And to quote the classic man himself- "I think I look quite sexy in a sort of balding 1970's way":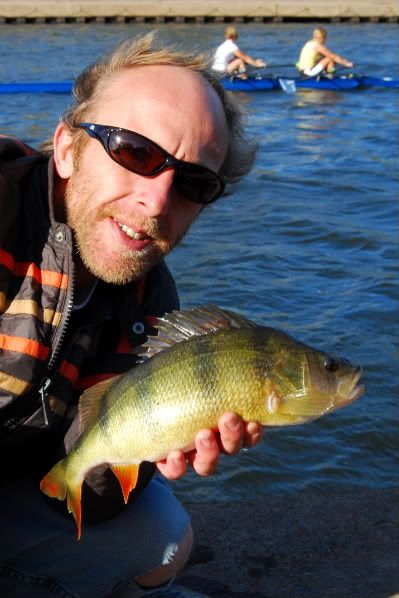 Otherwise, I've been working at one of my other vices- the one I tie flies with. And whilst it can be fiddly, I'm enjoying photographing some favourite patterns too. The real secret weapon for bass has been the "Pony Puncher" (!)a sandeel pattern made with holographic fibres and icelandic pony hair. This stuff is superbly mobile and makes a good sillhoette: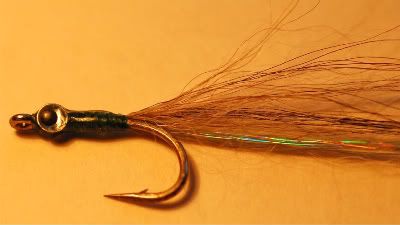 A few alternatives don't hurt however, including brighter colours for different conditions. For some strange reason, chartreuse is another good bass colour:
Finally, we have a couple of favourite stillwater patterns: a Bibio, which works well on the moors, plus a Hotspot Spider- in contrast to its bushy neighbour less is definitely more with these beautifully mobile traditionals.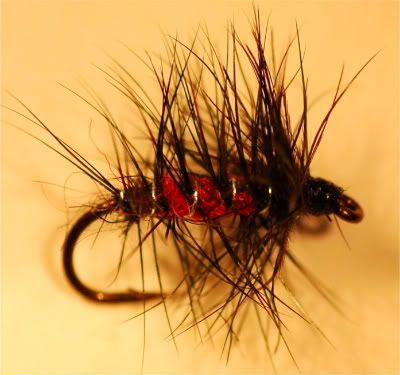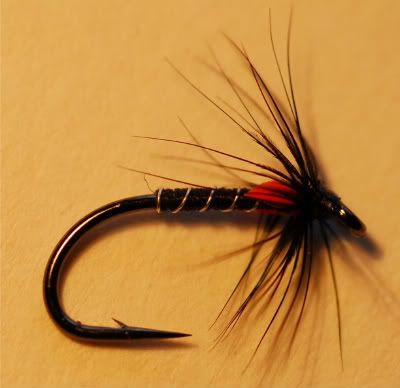 For those who can't be fussed with tying flies, do keep an eye on the site because I'll be expanding the flies soon and can always tie 'em for you!