Greetings to all blog readers! It's not often I write in this location any more, but if you're one of my old followers on this platform, or have just discovered the blog, I should direct you to my new home and website! You can catch regular news and blog posts now at
www.dgfishing.co.uk
along with all my books, flies and other bits! Meanwhile, you can also find my regular adventures, confessions, rants and more in "The Far Bank", my weekly Angling Times column, not to mention every issue of
Fallon's Angler
.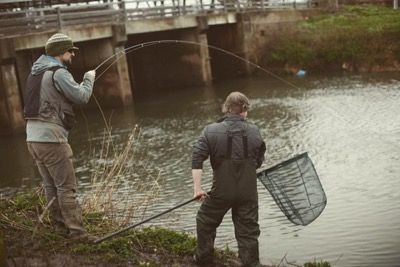 Bloody hell... feels like quite a decent one!
So what have you been missing otherwise? I'm still very much hooked on the whole fly for coarse adventure, you won't be surprised to hear (and also been doing a bit of filming to promote angling- as illustrated above. Watch this space for more details). Meanwhile though, I've also been avidly tackling various species on the light lure and dropshot tackle, from mini sea critters to perch, zander and others. Again, keep an eye on the new site and my other regular output for the latest.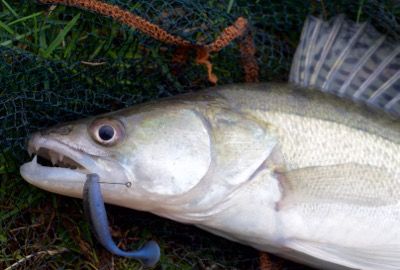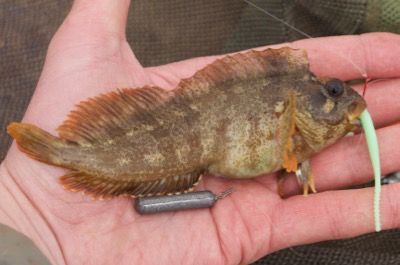 Otherwise, I am still active with Turrall Flies too, adding my photography and blogging skills to the mix. The Turrall Flies
Facebook Page
and
blog
are always worth a look for the fly anglers among you.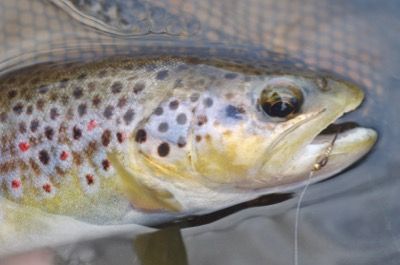 So, I hope you can join me on the new site, or simply drop me a line (
domgarnett@yahoo.co.uk
) if you have any questions, or indeed stories or things of interest, whether it's a topic you would like to see me write about or a story worth investigating. I'm also now contributing each month to Flyfishing & Fly Tying magazine, with news stories and the "Angling Club of the Month Feature" should you have something you'd like to share.
Oh, and if you like a bit of total nonsense,
Fishing with The General
is going strong, both in Fallon's Angler each issue and on his own Facebook Page. There are probably more things I've also forgotten, but that's most of it at present. Tight lines and stay tuned!