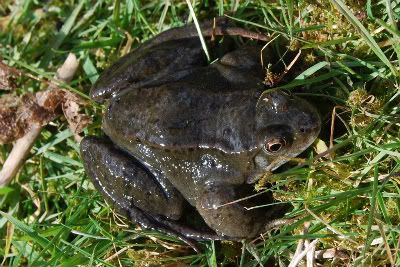 In the midst of some silly end of season fishing, it was a mucky job today sorting out the folks' garden pond. For me at least, it doesn't matter whether a body of water is as big as half a county or the size of a dinner table, I'm always fascinated. Compared to the land, water is always so incredibly rich with life- and part of the reason I love fishing is simply to get to know this other world better.
Today though, was a case of drastic action for a pond losing water and currently consisting of more silt and muck than water. We decided to go the whole hog and re-line the thing, keeping various creatures in buckets in the process!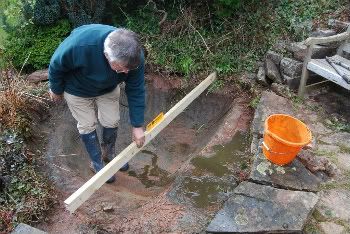 As well as some hard graft, it was fun and we found absolutely all sorts: tons of frogs and their spawn, newts and juicy bugs. Catching wriggling and jumping creatures took me right back to my childhood days.
And then of course you have the fish. It baffles me to find perhaps as many as two dozen little goldfish and also one or two crucians in such a tiny space. Extracting the little beauties from a choked pond took quite an effort- but what fantastic colours:
A large butt of rainwater was a handy starter for the newly lined pond later on, with fish, muddy lilly roots and assorted creatures freed from buckets back to nature. Find of the day was lying just by the waters edge however: a brilliantly hued baby slow worm, like a little band of gold. These secretive reptiles are actually endangered, so it's wonderful to find them in the folks' garden again.