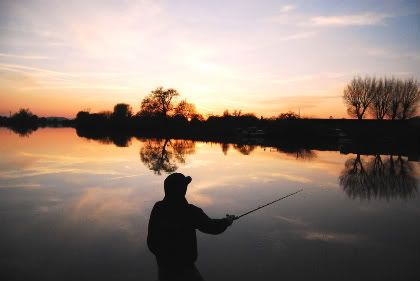 With miles of snaggy depths to explore and legendary zander, pike and perch fishing, a weekend on the Severn is the sort of trip you just can't pass up. And what a river; in places it makes the Exe look like a mill stream. Luckily for me I had some vital local knowledge from the "Worcester Massive" in the form of Norbert Darby and fellow angling obsessives Jim Smith and Dick Fisk.
We fished it mobile, jumping in and out of Rob's impressively beaten up van and throwing lures into likely areas. From town to country, grey streets to green fields it was quite an adventure. For every area that was dead or off limits, another would result in early bites. In fact, I pulled off the ultimate fluke by taking a zander first cast of the day on a small jig. Unaccustomed to their less than violent bites I assumed that I'd pulled into some weed before a series of slow thumps told me otherwise. What beautiful fish they are too- deadly, handsome creatures.
The weekend continued in this vein, via pubs and greasy spoon cafes, as we slowly but surely connected with more fish. It was a steep learning curve for me; as well as my inexperience of zander, the waters here are wide, often deep and really snaggy. We must have lost quite a few quids worth of jigs and other lures in the process. At least the soft baits are fairly cheap! As well as the odd zander, we also encountered beautifully conditioned pike- including a lovely 14 pounder that nearly gave me a heart attack just before dark.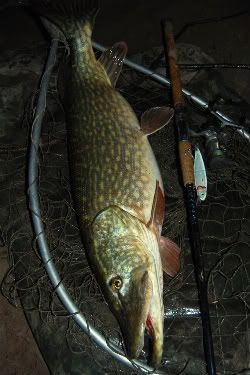 I only wish I could show off the trips best zander, a 5-6 pounder taken by Rob. Whilst I attempted to keep it still on the unhooking mat, it wriggled and I managed to get spiked in the hand as it slithered back into the drink! It's to his credit that he's still speaking to me... although I did get pictures of some of his pike- not huge, but beautifully wild looking fish: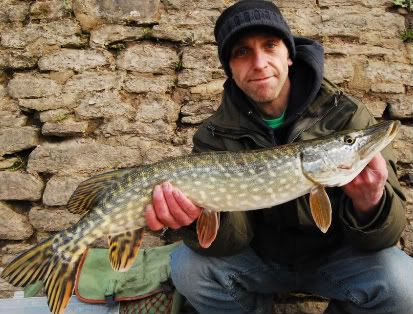 Above all it's the variety of fishing in the Severn that is so refreshingly varied. The big barbel and carp are another story- although I couldn't tear myself away from the predator fishing. What I love most is the potential for a surprise. The best subplot in this case was the appearance of perch. Having spotted some by cover I had fun scaling down for an hour or two and catching a few on little jigs and rapalas, before a really chunky specimen came from nowhere and seized a countdown right by the bank! Having done most of my perching from commercial pools, this was a real treat- a solid river perch of 2lbs 3oz.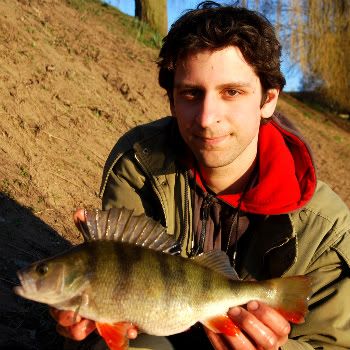 Our weekend on the Severn is a trip I'll remember just as much for the people I met though, from Jim's thoughts on lure fishing to the enthusiasm of local lad Matt Peplow, who took a good pike as well as a couple of zander on deadbaits on the last evening whilst I was busy missing bites. These Severn Zander really are brilliant fish- new and unknown for me, and something I'll be daydreaming about when I'm back at work in Devon.