What a mad week it has been, with plenty of frantic fishing before the closed season puts a large chunk of sport to bed for a healthy rest. Most recently, a ridiculous all day session on both lures and deads covering some four miles on canal and River produced some absolutely silly sport, probably my best session of all time with two twenties in day, this one a beautiful, plump twenty two and a quarter: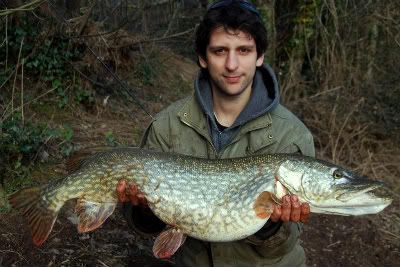 These ladies are proper heavy at this time, well fed and probably soon to spawn and require careful handling, even more so when you consider local angling pressure. One of the fish looked incredibly familiar, a clear recapture in fact. Recaptures are a strange feeling sometimes- but at least they demonstrate that with a bit of care these fantastic fish can continue to thrive even after our intrusion.
Could my day get any dafter? It did so with a fifteen pounder from a distinctly urban part of the Exe. It was one of those days where I just couldn't do anything wrong and this one was taken on a two inch long jig I was trying more with big perch than pike in mind: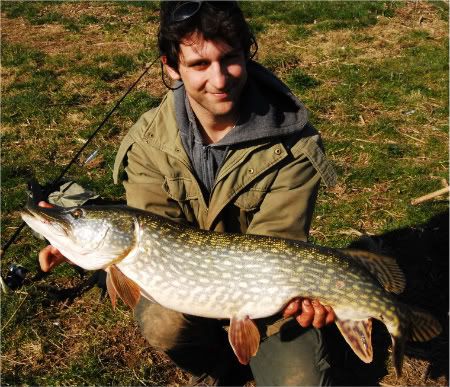 My winning tactic? Basically I am just a very lucky bastard. By this stage, Ian was threatening to push me in the river and thrilled though I was, it was a pleasure to see him also into a good double. A truly ludicrous day! And we also captured some lovely images on the way. Needless to say, the next trip was a spectacular blank.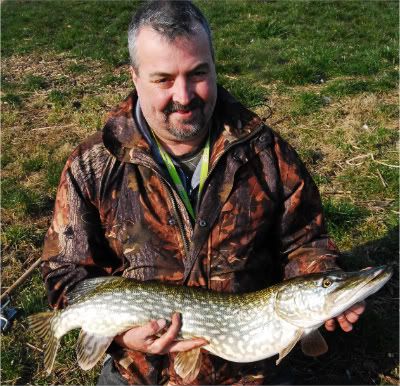 More lately though, I've been chasing Levels pike with Polish angler and PAC mate Sebastian Nowosiad. With the Poles getting such negative press it really is refreshing to meet an angler who really bucks the stereotype. We walked for miles between bites on a beautiful day that was probably better for photography than fishing. Even so, Seb found some action with his own special Polish jigs: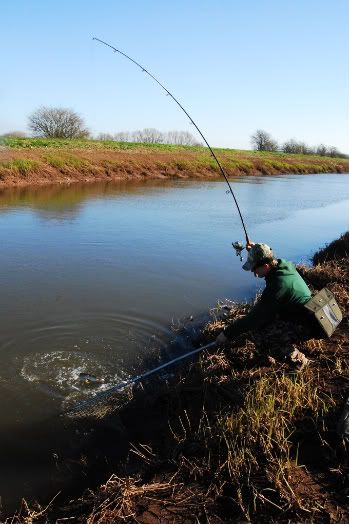 As well as being an avid lure angler, Seb is a keen eyed bailiff for Bridgewater AA. Speaking five languages, including Russian, Czech and Latvian, is a massive advantage when dealing with those who sometimes have limited English. His careful catch and release practise would put many British anglers to shame. I believe there's a story to be written here and we definitely need more individuals like Seb, who is as passsionate about conservation as he is about fishing.
I'm also tempted to pinch some of his deadly little jigs, which look just the thing for Levels piking. As well as some cracking pike, Sebastian has also taken good perch and even a surprise ten pound salmon on these Polish specials!
So, a fine end to the traditional season. My legs ache, my hands are muddied and bloodied and, like the fish, I could probably do with a bit of a rest.