After an excruciating midweek session where I mangaged to lose something weighty on the River Brue and then break down on the M5, I was looking forward to a trip to Exeter Canal to try to capture the Jerkbait antics of Steve Moore on camera.
Steve has a real passion for these monsters- a little chap with BIG lures! Some rough autumn weather made things interesting, although the fantastic colours of the season and semi urban backdrop made for some vivid pictures: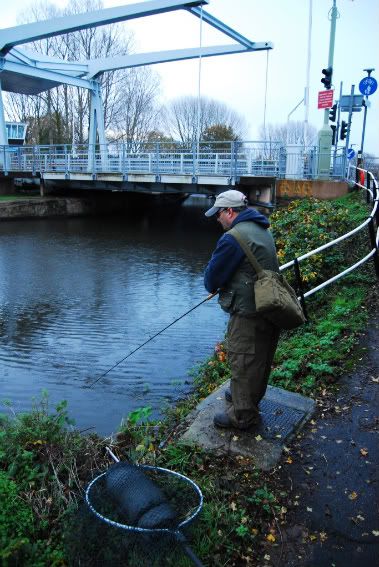 We walked far and wide, Steve throwing a mixture of rubber baits, shads and other magnum sized offerings into the right places. Biting winds along with the extra colour in the water from recent flooding made things anything but easy. When you think of it though, these high vis lures make perfect sense when fishing a deep water with extra colour- at least the pike will have a chance to locate the target.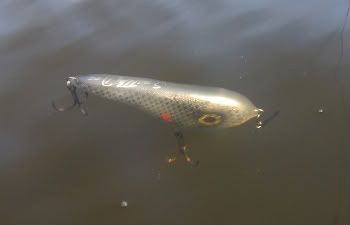 Exeter Canal can be a temperamental beast though (Rob Darby compares it to having a bad girlfriend: "you give her time, money and love and you get *£!$ all back!") and persistence was required. We did see a take or two from the jacks though- which evidently are not shy about grabbing a sizeable lure.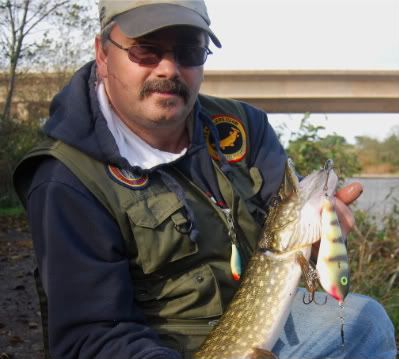 The bigger beasts were not playing then, although it was still a great day out. The canal seems extremely popular currently and as well as fishing pressure, this also means the odd unexpected bonus. I've seldom had a day when so many bits of tackle have been found on the bank, including a baker hookout tool, a float, a new Rapala Taildancer and, sadly, various bits of fishing line (anyone know why the stuff you find is always as thick as tow rope?).