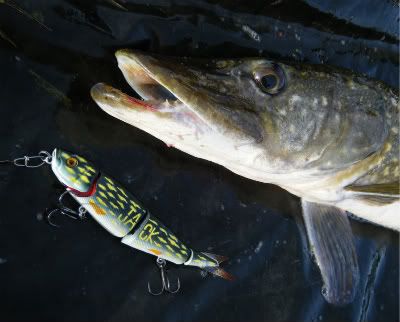 More muddy miles in pike country this weekend. With fellow drain hoppers Rob Darby and Ian Nadin, we enjoyed a day of narrow roads, poor directions and some unlikely pike spots. The Somerset Levels truly are an adventure; a land of rusting tractors, bizarre attractions (trip to the Peat Museum anyone?) and flooded corners. It's so rural out here that the yobs have to throw hay bails rather than trolleys into the local river. We must have tried at least four locations in the day- including a ditch no more than 18" deep! Amazingly, there was still the odd small pike lying in wait.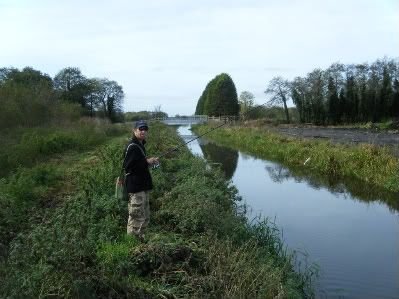 It was on the slightly larger bodies of water (ie, those you couldn't jump across) that the sport was best however. It took a while to find peaceful spots however- and currently there are alarming levels of very poorly equipped pike anglers at the access points- no nets or mats spell big trouble on these steep, snaggy banks. At least there's space out here though, and on both the North and South Drain there was sport to be had for those prepared to walk. Soft shads and shallow running lures still seem the best option in these weedy waters- and what a thrill it is watching pike tail the lure before making a savage lunge! We took over ten jacks between the three of us, up to around the five to six pound mark, not quite as big as one or two midweek samples taken on a morning off: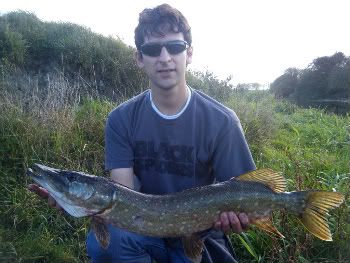 Excellent fun neverthelss and some top quality banter to boot. Certainly more fun than a day at the Peat Museum I dare say, which is surely a rival to Dartmoor's Paperweight Centre for the title of the South West's most spectacularly boring tourist attraction.