Taking trout on poppers is a refreshingly different approach to fly fishing, but why has so little been written on it? Admittedly, these bold creations do look big and conspicuous compared to our subtler fly patterns, but they can be surprisingly good. Hatchlands Fishery was the venue to trial a few new poppers and capture some images of the method in action: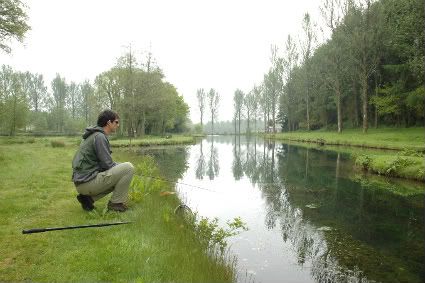 For those who have yet to try the method, it is a fun way to wind up the trout, which come chasing after the popper. Sometimes you get attention literally every cast. The problem is getting these fish to take- you can either stop the fly entirely and let the fish decide or, better still, speed up to try and prompt a take. Either way, it is great visual fun, highly active and frustrating in the best possible sense!
I have to admit, the real key tactic was to fish the "popper and dropper" though. A nymph tied on a three to four feet link to the popper was superbly effective at tempting those fish that followed but wouldn't grab the big target at the surface. The popper thus gets fish chasing and aggressively switched on, whilst a nymph then provides a subtler, easy meal in close proximity. A win-win. The dropper took the bigger fish, but the popper also had its moments and Paul Hamilton got some cracking pictures.