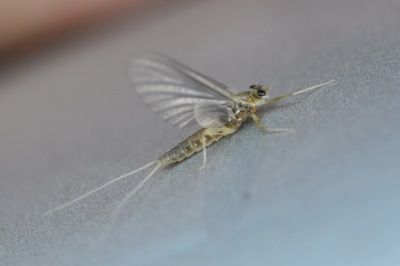 Chaos with the seasons or otherwise, I remain convinced that May is arguably the best fly fishing month of the year. Things start to hatch. You can (sometimes) take a walk in shorts. The weather has good surprises as well as evil and spontaneous little trips crop up. The rivers are out of bounds for coarse fish, but finally the roach are starting to respond better to flies on still waters. I've been having some joy at least on spiders, bugs and even small emerger buzzers. Little gold heads can be handy too, although I find larger versions can spook the fish. Pick a size 16 hook and a tiny 2-2.3mm bead however and you'll find for every fish or two that turn their noses up, the next will do an impression of a very small hoover. Bingo!
I had several to about half a pound in just a couple of hours on the cut, as well as this tiny surprise pike that took a slightly bigger goldhead I was idly teasing at the edge for a perch. What can I say? Pike just like me. Even when I'm not fishing for them, I find them. They nick my worms when I pole fish, they pinch my flies when I tackle perch or trout- although this must be the smallest fly that I ever tempted a pike with.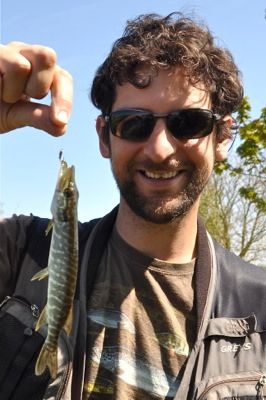 Other than that, further adventures have been scribbled rather than carefully planned. I half hoped to tackle a stillwater midweek with fellow fly angler Pete Wilkins. But with a windy, unsettled day in prospect I fancied a small, sheltered stream instead (beat 12, South Yeo, on the Westcountry Angling Passport). Complete with Indiana Jones hat, Pete was game for the challenge too. Although more used to stillwater fishing, he quickly got into the habit of keeping low and making short, tidy casts.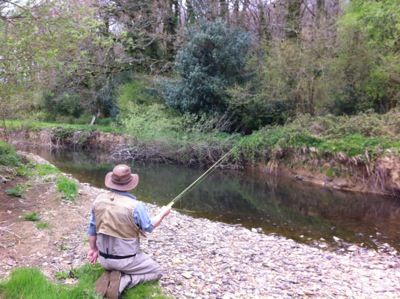 The weather turned sour pretty quickly for us unfortunately, making nymph fishing our main attack. For all those who have an inner fear of the manifold fly patterns that we confuse ourselves with, you could happily catch on these streams all season with simple hares ears and spiders.
A merciful bit of sun in the afternoon and we even saw a bit of a hatch. The odd rise came, as well as swooping birds making the most of the little olives coming off the water. It never really exploded to life, but we both managed to pick off a handful of cute brownies.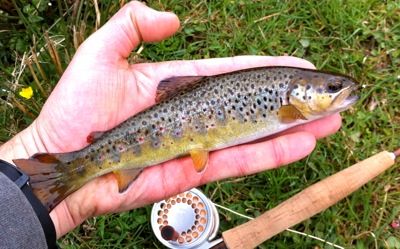 Never mind, things are looking up and even the stocked waters seem to be alive with hatches at the moment. Definitely the case at Simpson Valley where I fished a buzzer hatch with my brother, dad and other half for a Bank Holiday trip. It wasn't the heavy versions the fish wanted either, with plenty taking in the upper layers or off the surface.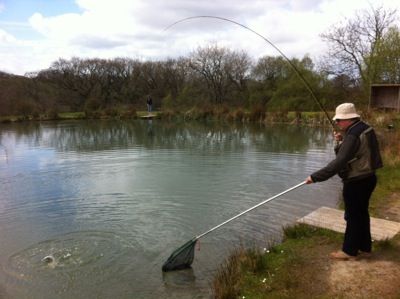 In fact, I had started with two flies, but all may bag came on the fly I used on the dropper, a Black Flexi Spider. A bit like a cross between a buzzer and a classic soft hackle, I've tied up several of these on size 10 and 12 hooks, but will also be casting some down to 16's and 18's for roach this summer.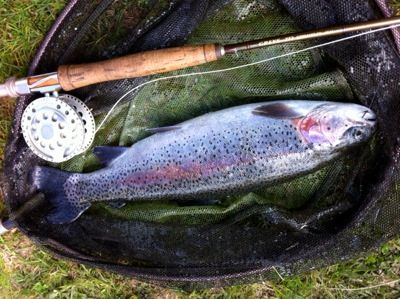 It's a pretty easy tie- so I thought I'd provide a short step by step. Materials are very common too:
Hook: Size 10-18 Classic nymph (could also use a light buzzer hook)
Thread: Black
Body: single strand of black flexifloss
Thorax: Peacock Herl
Hackle: Black hen (or could try starling)
Start by running a few turns of thread on your hook (leave a little gap for the head).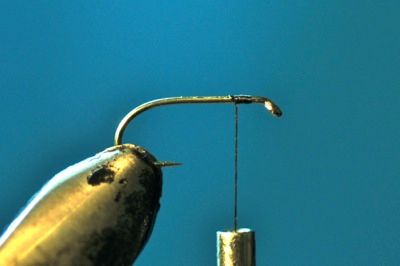 Now catch in a piece of flex-floss on top of the shank.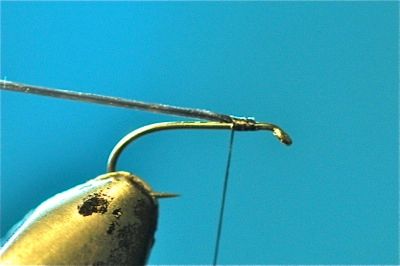 Once you've trapped it firmly, you can pull on the strand to make it thinner, giving you a slim body. Stop above the barb, before returning the thread evenly to about 4mm of the hook eye.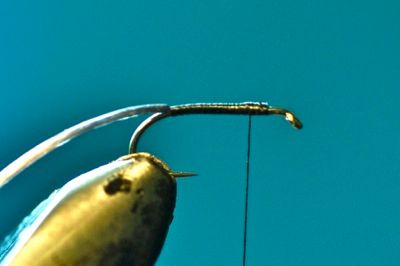 Form your body out of even wraps of flex-floss. Leaving a slight gap between turns will give you nice buzzer like body. Secure with 2-3 tight wraps of thread and trim off excess.
Now catch in a single strand of peacock herl.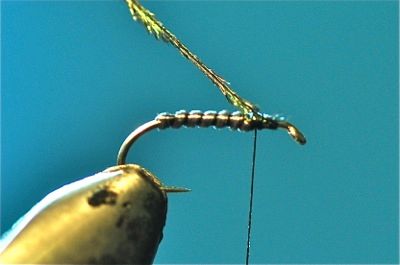 Make three or so turns of the herl to produce a thorax: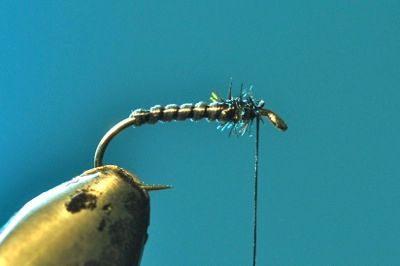 Tie in a piece of black hen of a size to match the hook.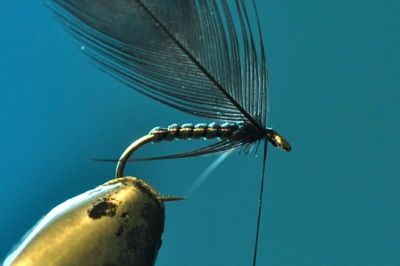 Make two turns (no more!) of black hen before tying off. Whip finish and varnish the head.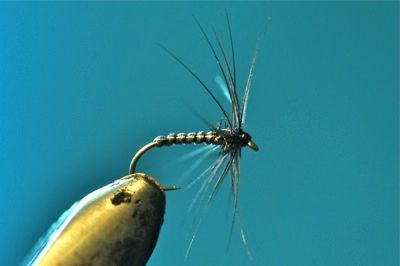 Give it a cast!