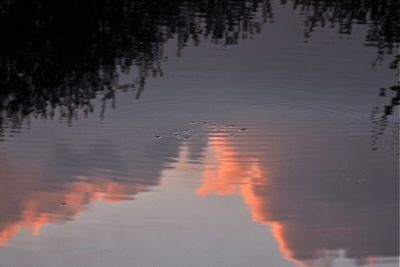 The best place to wax lyrical about the "glorious unpredictability" of fishing is the pub, I'm starting to believe, as opposed to a chilly waterside where you sit there perplexed as to why sport is slow. Lately I seem to be putting in about double the effort to make any passable catches. And although taking a bit of a piscatorial kicking can be educational, I'm still longing for that day of effortless enjoyment to mark a new summer. Still, the tench have been conspicuously bubbling and rolling- as the dawn picture above shows.
The anglers have been somewhat better company than the fish and I particularly enjoyed sitting alongside Dave Sellick (above) to see how he gets to grips with tench on the Exeter Canal. One factor is his skill as a pole fisherman. Another is his adaptability- with the water level well down on our trip, he knew instantly that the fish would be further out in the safety of deeper water. His other secret weapon is his bicycle and trailer to reach remote spots. He took a cracking net of tench and bream, while stopping quickly to become "Bicycle Repair Man" (anyone remember the Monty Python sketch?) and sort a puncture:
I managed two decent bream in the end, but only by fishing at maximum reach with my 13m pole. I also took a tip off Dave to try his favourite hook bait. All the old angling books tell you dead maggots are only useful for eels, but they are a great bait for tench and bream too. The beauty of dead grubs is that they stay put. They're easy for any self respecting bream or tench to suck in and won't wriggle into weed or silt. "Three dead red" is Dave's mantra. It's probably the only hook bait you need for these bonus fish.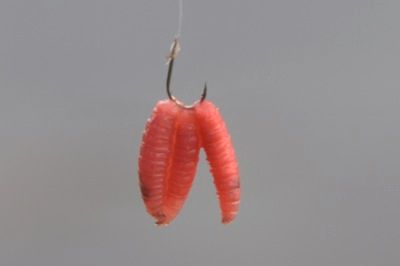 A long way further down the road, I also had the pleasure of an escape to Norfolk to meet with Bob James. The mere we fished was absolutely to die for in terms of setting, but also proved a real challenge.
With northerly winds and distinctly chilly evenings, my night fishing for carp drew a big fat blank. A shame, because the odd fish we spotted looked solid and beautiful things. Night fishing for me is one of the great undescribed areas of angling. It can be a murky, dense and thrilling experience; or something more akin to psychological warfare over cold biteless nights. Why is it that most angling writers say so little about it? Perhaps they lack the bravery to describe the despondency of insomnia and inevitable blanks, while the successes are reduced to statements like "I was over the moon" "it was scale perfect" etc, etc. It's a bit like when you see the winning goal scorer interviewed on cup final day who says "I've hit it first time and luckily it's gone in the back of the net." Why do they never say: "I absolutely lashed it into the goal. It nearly ripped the bloody net out. I thought my heart would explode!" Answers on a bream.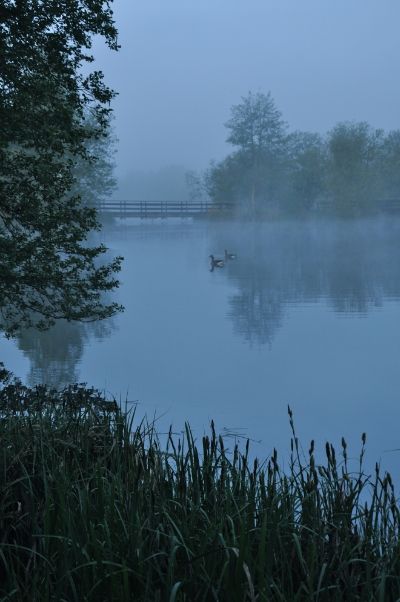 No sudden explosion of joy for me on this trip where the carp were concerned. Thank goodness for other species in fact, because otherwise it would have been a very long trip for not a great deal. The mere I fished with Bob was delightfully peaceful, with kingfishers, owls and a staggering amount of insect life. I also caught this slow worm relaxing by the path:
Bob's little terrier Cassie also noticed the rustling in the grass, and is popular with the land owner for her skill at removing moles. A safer quarry than the badgers she also likes to pester in any case: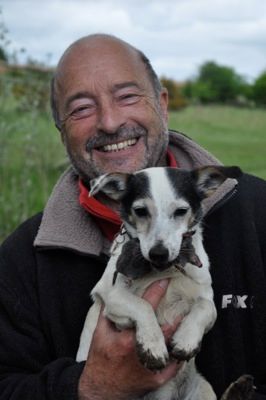 The tench were especially receptive in the morning. Bob uses little else for them than 10mm boilies and pellets these days, with liberal helpings of groundbait to prime an area. In fact, it wasn't exactly Mr Crabtree tenching. He favours fairly deep areas rather than directly in those tempting looking margins, as the tench can then be persuaded to extend their feeding well into the late morning.
We also had a try for bream and I put my "Bait Factory" testers hat on once again to lay down a good bed of feed. You might have had to force me at gunpoint to use a spomb and introduce lashings of particles not so long ago, but I'm beginning to see the value of accurate, fairly heavy baiting these days.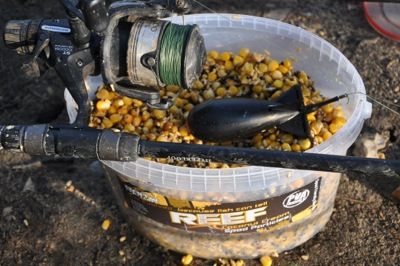 I don't know what it is about bream, but as with pike they just seem to agree with me. And unless it happens to be three in the morning I'm always happy to catch them. I even like the rather sleepy, ponderous way they fight on light tackle.