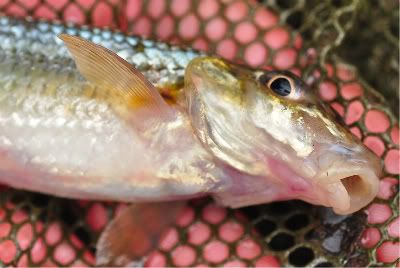 If you want my definition of a true angler, it would be someone capable of seeing the beauty of small things. Like the corner of an old pond. Like the speckled blue and gold lines of that schoolboy's favourite, the gudgeon. Sometimes a flippant diversion becomes a bit of an obsession however. Fresh from his capture of a mega sized 3oz fish, Chris Lambert threw down the gauntlet and challenged me to a gudgeon match. Pole tackle on running line was our approach, with simple baits and nuggets of ground bait to draw the whiskery little buggers in. And what a splendid fish a gudgeon is from a sunny, undisturbed pond. Speckled scales of gold, silver and a lovely platinum blue. By the time I'd had my first, Chris was landing his third, an epic "gonk" of all of two and a half ounces. It was excellent fun fishing bite for bite, but our gudgeon king gradually kept them coming. How's this for a pretty bag of fish?: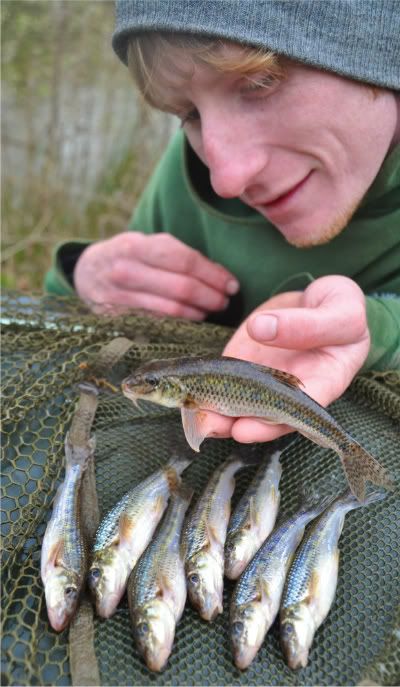 I found only four gudgeon, and so had to concede defeat in the Gudgeon match. Nevertheless, I connected with some terrific rudd and roach as a consolation prize, a few samples nudging the pound stamp.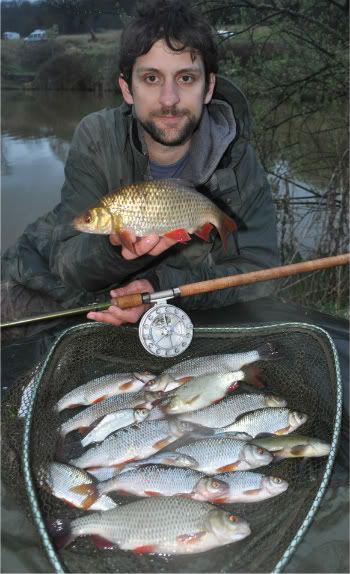 We've had a very up and down spring though, truth be told. I spent a picturesque but bitterly old night on Exeter Canal two days earlier in the hope of a carp.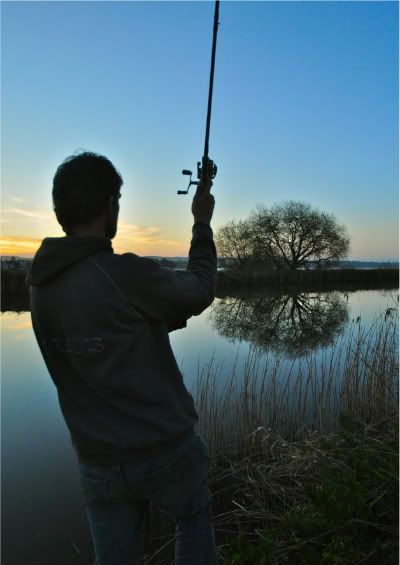 My intended target never showed up, but along with a bream two tench fell to popped up tiger nut baits. Amazingly, the second tench bit at 5 in the morning, when my net got frosted to the bank!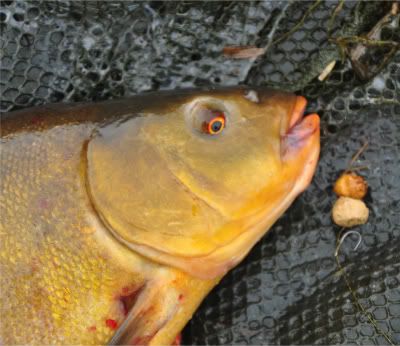 You might think the surest way to catch a good bag would be to use a net. I met with Environment Agency staff to attend a netting survey on the Grand Western Canal. I always find these an interesting process.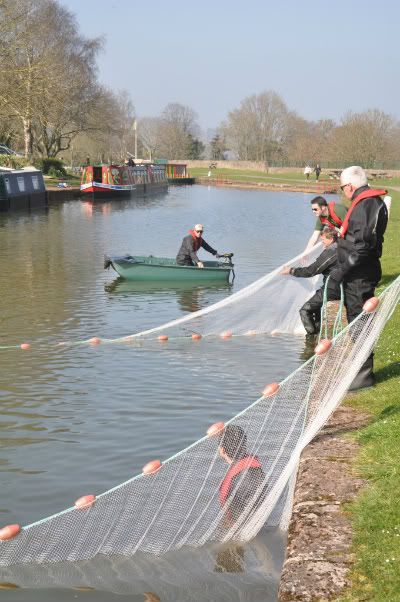 Great to see a good head of fish- and just as importantly a good range of year classes, from one ounce roach and skimmers to pound plus fish, a stray eel, jack pike and a tench.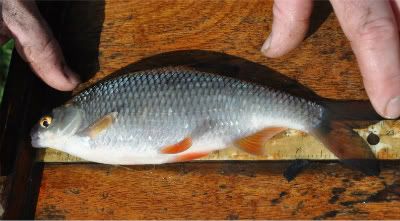 How can the EA determine year classes? Scale samples are the answer, along with a careful measuring and weighing process. Here's an interesting point- clove oil is used by staff as a natural anaesthetic to keep retained fish calm:
So, wintery weather or not, we really don't have it so bad at present. Devon is alive with pretty little still waters and canals. Hope you're out enjoying them too.