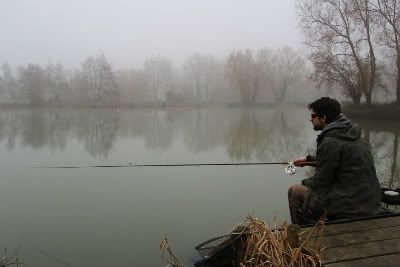 We now enter that undecided phase of the season when your next trip could resemble a fine spring day or a greying fragment of late winter. When it comes to the closed season I usually spend at least a handful of days on still waters with a mixed bag in mind. I don't retire my centre pin reel either, and love to fish pole style with a long rod of 15ft. I had hoped for a mild day at Viaduct fishery, but it turned out to be a cool, misty affair. The fishing was hardly instant and fine tackle seemed a sensible choice.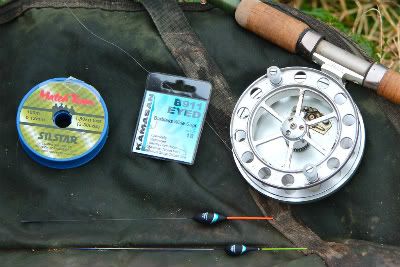 It turned out to be quite a challenging, cat and mouse game with the fish not really going madly on the feed. Enjoyable, nonetheless, to try and winkle out a decent net by carefully feeding a swim. Once upon a time I really enjoyed match fishing with a pole- and whilst I no longer fish to compete with others, some good habits have stuck. A slim tipped pole float and feeding two or three different lines is a lovely, subtle way to catch fish like skimmers. I was quickly into a few bites on a maggot and pellet line, but kept flicking in a few casters elsewhere to hopefully hold the interest of a few bigger residents: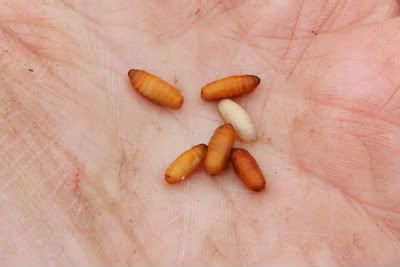 Plenty of tiny roach and a couple of perch arrived with the skimmers on maggots and small pellets, before I made the switch to the caster line. Sadly the carp just didn't want to know, but some pretty solid bream made for an interesting session nonetheless. Seb Nowosiad grabbed some nice misty images too- makes a change from me capturing his antics netting pike!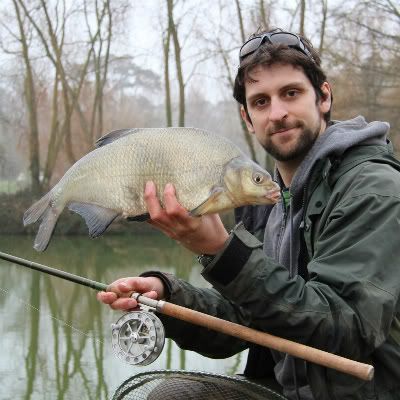 A handful of proper slabs joined the skimmers in the end, but no matter whether I tried chopped worm or bigger pellets I just couldn't get many other species interested. A reasonable catch then, but not the most varied ever- although I always have a soft spot for bream, fish I spent hours trying to catch on the canal in my teens. If nothing else they teach you how to present your bait with some subtlety. Even on a commercial so many of the bites are tiny movements or suspicious little lifts. Paradoxically, it's this frustration which makes for fun, reflex testing angling.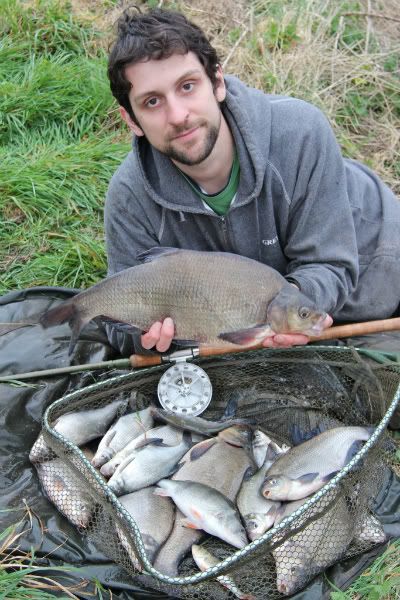 Who know's what the fishing will be like next week then- will it be more scratching for bites, or a beautifully mild afternoon casting a fly? It's anyone's guess, but I can't wait to try for trout again on a cute stream somewhere. For any regular blog followers interested in catching some totally wild fish for beer money, I couldn't recommend the "Westcountry Angling Passport" scheme (see the link on my site) highly enough for this game. The streams are beautiful, full of trout and you come away with the great feeling that all your ticket money (£5-£10 typically) goes to improving and protecting some of our prettiest rivers. It's still a bit cool at present, so I'm currently tying up my spring arsenal rather than having an early cast. Here's a Beacon Beige- a deadly little classic dry fly born and bred in Devon, on the River Culm to be specific: