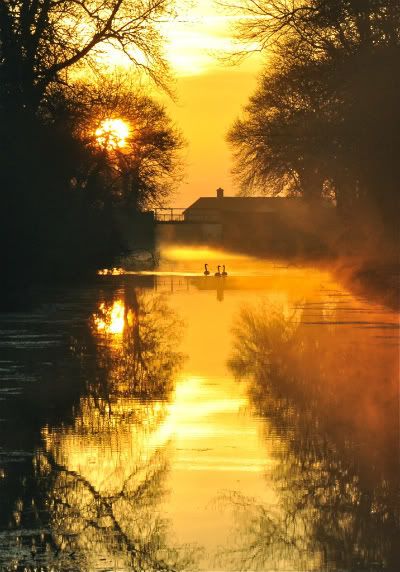 What an utterly beautiful place the Grand Western Canal can be. We all have our favourite places as anglers, but for me this perfect little cut has been the scene of so many great days. It's such a fabulously intimate water, the clear water making it perfect to spot fish. It's almost time to switch species from pike to roach and rudd here, but we thought it was worth a good final bash with the prospect of the Devon Baits Pike Match. As it turned out we had a disappointing attendance, despite promoting the event far and wide and even getting a sponsor to offer free bait. The canal itself didn't produce too many fireworks either, and it soon became evident that one decent fish would probably win the match. Gary Blackmore stole a march early on with two fish, including this six pounder.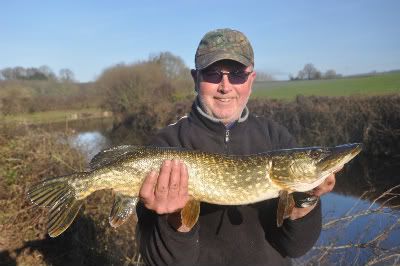 Very clear, very sunny conditions made the going slow for just about everyone. In my own case, I tried every trick in the book. Suspending a small roach or sprat at mid depth is usually a reliable way to snare a jack or two here, but I had one missed run and that was about it. The highlight of the match by far in fact, was the appearance of a rather striking guest, a beautiful grass snake.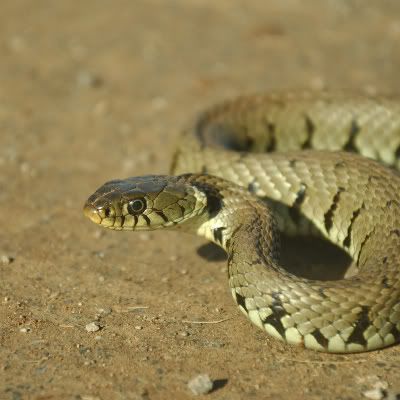 He sunned himself on the path before slithering into a fishing carryall, owned by Patrick Sanders who was fishing next peg along to me! Never have I been so close to a wild snake. Along with low soaring buzzards, the wildlife provided more than enough entertainment to make up for the slow fishing. Gary was still way ahead at the final whistle and picked up his trophy along with the winner's prize of a great big stack of bait. I think the look on his face was delight mingled with the thought "What am I going to tell my wife when she opens the freezer?"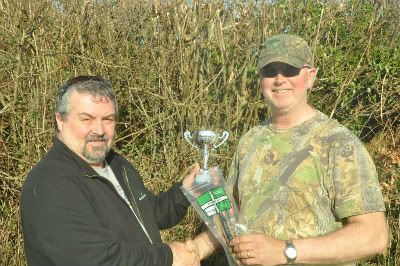 Typical isn't it, when you're not fishing in a match, the fish come easier. I had a cracking afternoon on my birthday, catching jacks like this five pounder. So much for the complexity of fly fishing, I saw him, dropped the fly just ahead and -wallop- instant pike!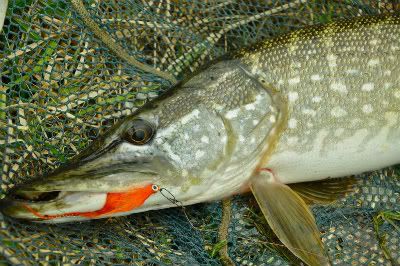 On the fly fishing front I also enjoyed our hands on session at the final PAC meet at the Mill on Exe. Some excellent first attempts at flies, including Adam Moxey's spangly creation now known as the "Gary Glitter". I tie a few unsavoury beasts myself, but many of my favourites are relatively small flies. These are effortless to cast and you really can't beat a nice light outfit (usually an 8 weight) and a few bite sized patterns for canal and drain fishing. Here are a few home-rolled specials: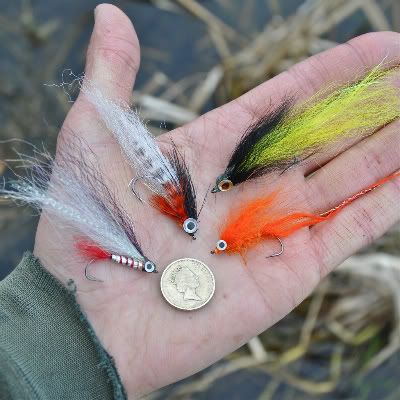 In the meantime, the other work also gathers pace. I'm to be hoiked from Devon to a London book signing at the release of "Flyfishing for Coarse Fish" along with various other stopping points to promote the book. Also hot from the printers are more of John Dullaways beautiful fish prints, which I will be selling at events this year. This one's a trout- watch this space for more as www.dgfishing.co.uk gets an overhaul in the next two weeks.