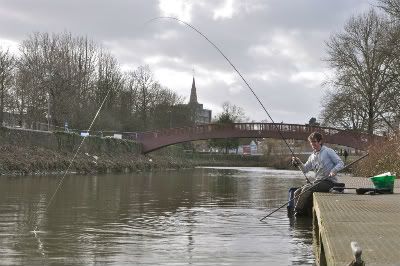 The words "free fishing" are enough to make any angler's eyes light up. They're not always accompanied by the words "surprisingly bloody good fishing" - but in the case of the urban River Tone that's certainly the case. Busy yes, but there are plenty of swims to choose from, and when you find a bite every other cast on a chilly, blustery day you know you're onto a good thing. A very good thing- in fact when I reflect on it, there are few more enjoyable ways to spend a day then trotting a stick float. The dip of an orange float tip quickly dispels any cold and I love the variety of a nice mixed river. My first five fish today were five different species- a pretty grayling joining a chub, dace, roach and trout.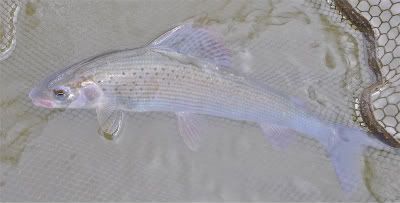 It's on a chilly, windy session you really appreciate the need to fine down and feed carefully. I took a while to find my rhythm and get the presentation just right, as it needed to be at times, with 2lb hook lengths and small, fine wire hooks the order of the day. Quicker off the mark was Russ Hilton- who had his stick float set up spot on for a steady stream of fish. There were some lovely trout in amongst the silver fish too, including this little beauty, a really mad mosaic of fine spots: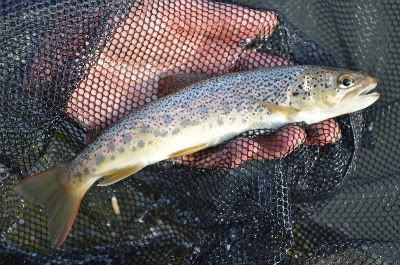 I'm already thinking I must return here in the warmer months with a fly rod for trout and chub. On what Russ considered a pretty "mediocre" day, we each had no shortage of interest. Not just from fish either, but the odd curious and accidental visitor. And that's urban fishing- for every loveable eccentric there is that shifty bugger covering the banks- or the one who spills out their life story to anyone who'll listen (regardless of whether or not you give a toss). Nevertheless, we had a blast- and if this is the kind of net possible on a "slow" day I'd love to see what the red letter version looks like!: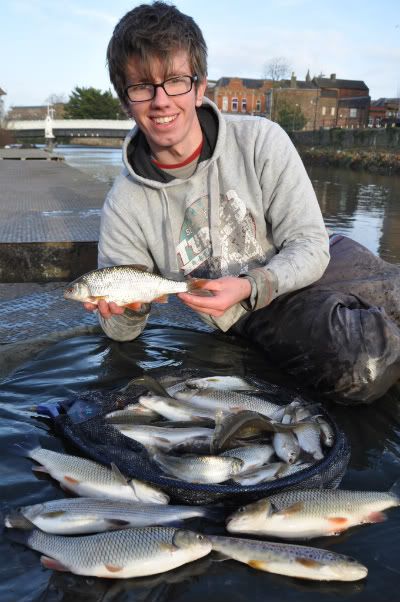 That little lot came readily enough before we hit one of the weirs for a change of scenery before sunset. A good move not only to capture some shots of the golden last light, but more dace and grayling in the faster water. I thought winter fishing was meant to be bleak?
You can also find Russell's new blog on the "blogs I'm following" link- if like me you love old school canal and river fishing you'll enjoy this one. In fact, it's turning into a blog frenzy at the moment- Chris Lambert's "Fish Tales" blog is another one to watch for anyone who casts a line in the Westcountry.