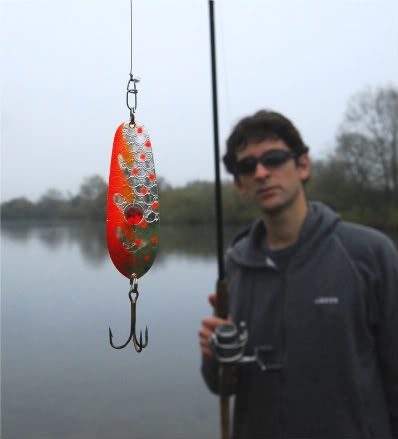 I once might have laughed at the idea, but it's now a reality. I have become a sponsored angler. A difficult decision? Well, yes and no. An easy decision because Hardy Greys make tackle I already use, abuse and love. But perhaps the thornier concern for me was simply the need to continue freely as a writer, not a sales hack. Hence it was even more important to be with a more traditional company, in the case of Hardy Greys an organisation who actively shun the in your face approach to sales.
So what does all this mean? Am I about to get rich? No. Am I proud to be associated with the company? Yes, very. Does this change what I write? Not much. Do I want to become a celebrity angler? Well, the concept itself is about as daft as a celebrity gardener, like a kind of showbusiness for people with grubby finger nails. And besides, angling needs writers, not egos. It needs people who can conjure up stories about the sport, not just their own ambition. People to put into fresh words that happy madness called fishing.
This is what fires me on- not simply the "how to" of the matter but those thousand and one mysterious corners nobody casts a line into. Like the Devon park ranger using roadkill as catfish bait. Like Mr Leon Guthrie, the world's maddest fly tying genius, born with six fingers on each hand. Like Dean Burman, the filmmaker who swims with pike. Like Mr Norbert Darby, fishing muse and once owner of Britain's shabbiest white fishing van. When the sport is this rich, do we really need another hundred articles on branded carp rigs?
Of course, the simple pleasure and learning process of going fishing are often enough and there are plenty of less leftfield stories also to be written. Pike are a current winter focus for material- but the going has been slow to desperate of late on the Cotswold Water Park. Properly cold last night. Freeze your landing net solid cold. Wake up so cold your face doesn't work cold. After lures failed to trigger a response, deadbaits presented in deeper holes proved equally slow. So much for the big time eh? A long, biteless night- although there's really something to be said for a fried breakfast on the bank. One of those cold, bright phases though- better for pictures than for pike! A beautiful, stirring place nonetheless.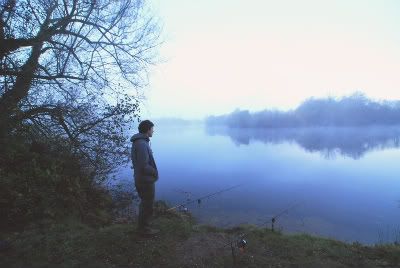 Another place to dispel any notions of glamour was Tiverton AC's annual meeting. In the upstairs of the local Tory club we debated the latest issues with Maggie Thatcher's evil portrait gazing down on us. We tried anyway- there was loud karaoke on downstairs and some idiot was busy murdering the Sinatra songbook ("He aint gonna make the x-factor, izzem?" was the local verdict). On a positive note though, Ian Nadin and myself are proud to have introduced the first ever set of pike rules for the club, insisting on proper kit and safe handling.