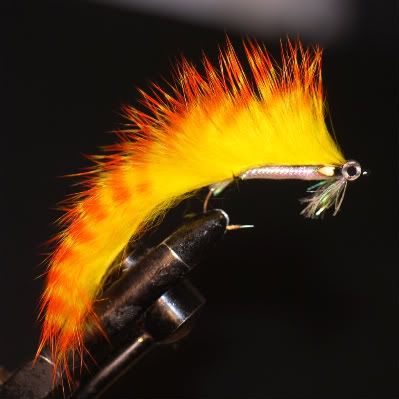 Since getting hold of some eye catching materials at the fly fair, tying up and testing some fresh fly patterns has been the weekend challenge. Perch and pike have been on my mind, a fist full of loud, scaled up lures a must to try for predators on the Taunton to Bridgwater Canal.
Exactly how important is colour? It's hard to say, but on slow days I do like some bright or unusual choices, which I'm convinced can provoke an aggressive reaction from pike even when they're not on the feed. Smaller, subtler designs certainly didn't seem very productive on a cold Sunday morning and with the perch were conspicuous by their absence I switched to bold, provocative pike flies. A wise (or lucky) move it proved, as a good fish soon lunged wildly from the depths to intercept the offending fly: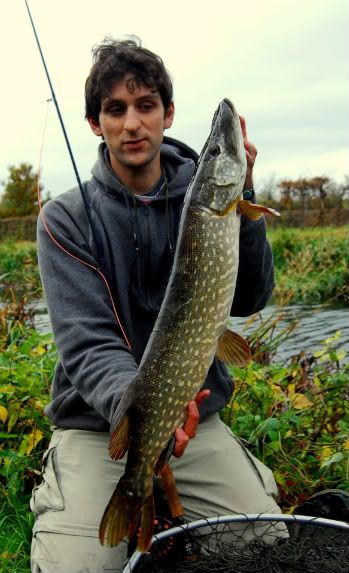 The fish plunged away hard on an eight weight set up, an angry, rolling and thrashing performance. She was scarcely better behaved on the mat, still unwilling to give up the argument as the barbless hook came out. A lovely low double, fit and fiery.
Aside from the odd follow however, little else materialised for myself or indeed Seb Nowosiad fishing his trademark Polish jigs- just a couple of little jacks and a greedy perch taken from the locks. Hard work then, but worth a long walk for those few moments of adrenaline.