With life fairly fiercely busy at present, chances to fish have been limited to say the least. Which is why it was such a pleasure today to meet up with angling friends old and new, from both Devon and Somerset, for a friendly match followed by a pint and book signing at the Double Locks Inn.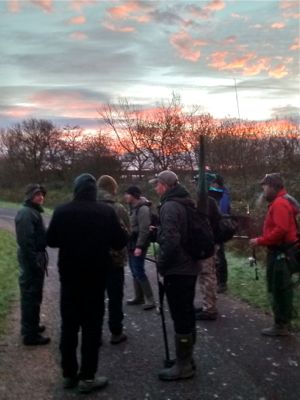 I've been really buoyed by the turnouts to this years winter fishing competitions and this event, well organised by Somerset PAC RO Alan Buckingham, was no exception. Sixteen fishing from early morning, plus a few extra visitors and latecomers through the day, represents a very sociable gathering considering the cold and iffy conditions.
For the early hours it was very much a case of enjoying the company and a beautifully misty morning rather than any hectic action. Save for a couple of fish taken on dead baits at Lime Kilns, the handful of intrepid lure anglers plus me with a fly rod really struggled for any interest.
With the banter flowing however, not to mention a bottle of whiskey awaiting the angler with the biggest pike, levels of enthusiasm remained high. Who would prevail? I must say I rather fancied the bait fishermen for the big one, although I hoped one of our lure anglers would prove this wrong as we took a long walk right down to Turf Locks. I had only one nip and a cautious follow in the entire first three hours. But to be honest I was just enjoying being out on the bank and fishing rather than writing about it or daydreaming of pike. And while everyone was keen to win, there was a nicely laid back sense of fun to the contest, which was fished in the best possible spirit.
Exeter Canal can be a tough water at the best of times, but eventually our perseverance did bring some action. Funnily enough, my first hook up wasn't in one of those nice open swims where you might be able to unleash a long cast, but in a pokey little gap in the reeds where I could only pitch a short throw with a large perch themed pike fly. With no joy ripping my patterns gingerly through the margins, I had been counting the fly well down in the main channel before tweaking it to life. Even so, it must have been cast number one hundred and something when I finally got a decent knock on the line and a well conditioned jack. Take that Exeter Canal, you fickle slag!
Slowly but surely, the odd further bit of activity arrived. I decided to spend the last couple of hours sitting with the bait rods and managed another jack to a small roach donated by a pal. However, my stamp of fish was never in danger of beating Alan Buckingham to the bottle of malt, which was well earned not just for a splendid double figure fish but for his extra mile as the event organiser.
Last but not least there was also time to celebrate the arrival of new book "Tangles with Pike" with a drink and dish out some signed copies. I fished the whole event with a sense of pure relief and relaxation in fact, after the long slog of getting it finished and on sale. Slightly ironic, but this business of being a fishing writer can really eat into your fishing time! Suffice to say it was lovely to celebrate with a pint and get back on the canal for the day.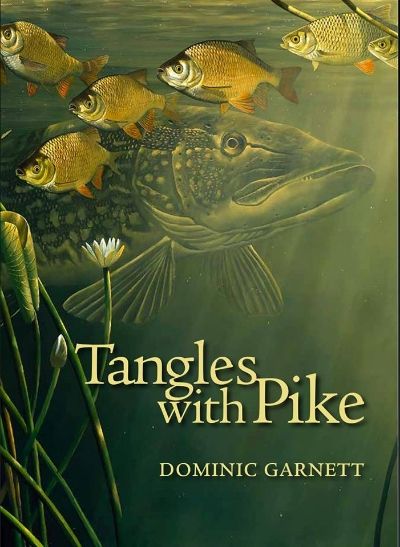 I would also like to give a big personal thank you to everyone who has bought a copy of "Tangles with Pike" so far. I'm not going to lie; every book is a risk and when you've put not just your heart but your investment into a project, it doesn't half put your mind at ease to see those first copies winging their way to readers all around the country (and if you've yet to grab yours, the best place is
www.dgfishing.co.uk
where a signed first edition hardback will set you back a very reasonable £15). I hope it provides some enjoyable reading for you and that all readers and fellow anglers have a great Christmas.