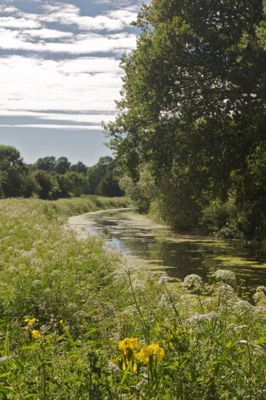 With the thick, warm atmosphere of summer finally here I've been spending plenty of time in wild places, as often as not just watching the water or taking a long walk as opposed to actually trying to catch something. As much as I love the outdoors and a cheeky beer though, fair weather fishing can be as listless and sluggish as the atmosphere. Unless you pick your targets carefully, that is. I love to fly fish in June, but scorching weather can be poor for trout. Rudd though, are the polar opposite. Recces covering several miles at a time are essential for me to locate decent fish, not only for personal fun but for those I guide in the summer. I hope this lovely fish of 1lb 6oz will be the first of several nice fish over the summer, whether they fall to me or someone I guide:
There's a magic to summer in fact, when even the confirmed bottom dwellers of the fish world come up to play. The reason most anglers see these fish as "Uncatchable" is because they're eating natural food and don't take kindly to having a worm lobbed to them with float or weight attached.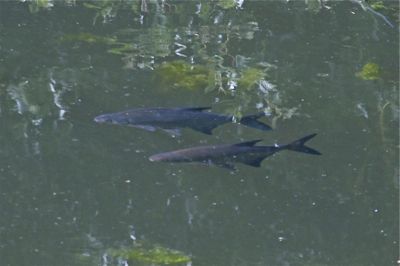 These two skimmers were hanging in the top few inches but would only look, not take a slow sinking wet fly, although I did manage a roach bream hybrid. And whether you catch or miss them, it's visually such good fun that even my non-fly fishing mates tend to steal the rod for a cast, such as confirmed pike addict Seb Nowosiad, who somehow managed to tempt perch as well as small silvers by poaching my four weight: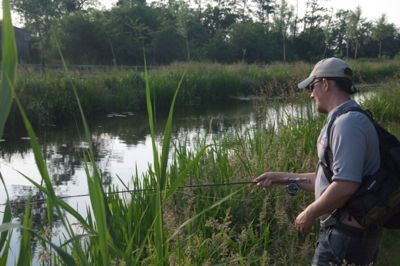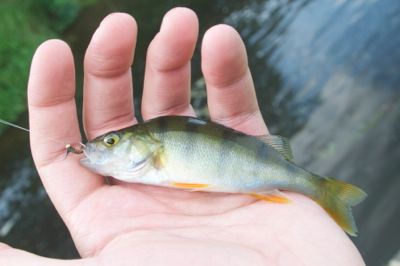 Rather more adept with game tackle was my next guest Peter Davis, who was keen to both catch some coarse species and also revisit a pretty corner of Somerset where he walked as a boy. We tried several different nymphs to good effect, with some top class sight fishing but also a tiny indicator when the breeze made takes harder to spot.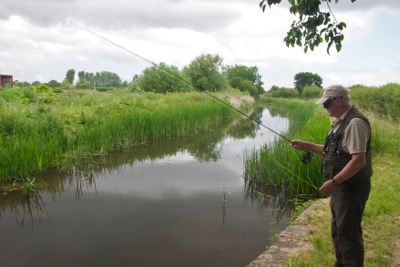 Peter had a hatful of pretty roach and rudd, mostly to small spiders, but was also unlucky not to connect with a chunky perch that kept following a streamer. Even so, it was a day of great viewing and plenty of quick takes from rudd of all sizes:
Next stop will be the chub, now the rivers are back open, and I'm already scouting some great new places to try over the next few months and take more visitors. Do check out my site www.dgfishing.co.uk for a whole range of "Flies for Coarse Fish" and guided days at very reasonable rates- we're entering a terrific period for fly fishing and it's not unusual for my guests to catch half a dozen species in a day trip.
Talking of day excursions, a trip to Dorset last week rendered me awe-inspired but rather frustrated at the county's "Sculpture by the Lakes" attraction. Only an angler feels the true pain of such a setting: beautiful lakes with big fish and even a succulent bit of river next door, and none of it available to fish!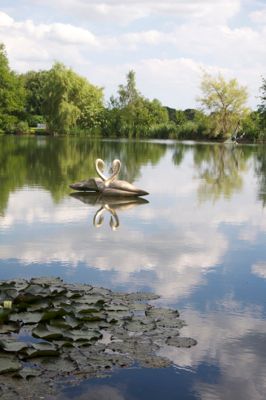 Actually, it's all in the name of something just as poignant and pointless as fishing itself: art. Works by the appropriately named Simon Gudgeon surround the waters and, fishing or no fishing, they are absolutely beautiful.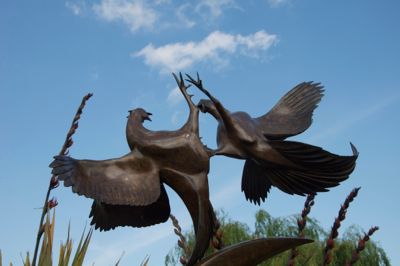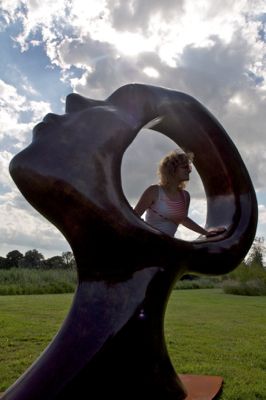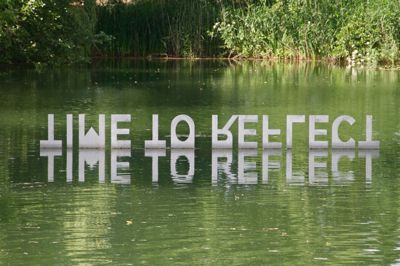 Last but not least, I leave you with one of the most romantic little fishing huts I've ever seen. Not sure why it's on wheels, but there we go: