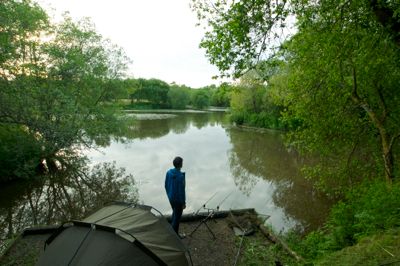 My last couple of weeks have been enjoyable, if a little barren on the fishing front. Sometimes the fish don't play ball- or at least seem to lack my eye for a story. Perhaps I've changed as an angler however. Once I might have gone home thoroughly fed up after a blank but these days, if it doesn't sound odd, I tend to enjoy myself regardless. Yes I love to catch fish. But I also love watery places and people and a glass of beer. And there are few certainties in fishing other than two constants: when the fishing is rubbish it will always get better at some stage. And equally, when the fishing is brilliant it will never last for good. The only real constant pleasure is just being alive and enjoying the outdoors.
Just as well I'm more chilled these days, because I haven't picked the most ludicrously hard fishing. The Main Lake at Anglers Paradise can be challenging, but is usually worth a run or three, but nothing on my last overnighter. A shame, because over a quick glass of homebrew with Zyg, I thought I'd found the all new deadliest catfish bait in the form of a slightly rancid Polish Kabanos sausage. Terrifyingly potent and tough skinned to boot, I quite fancied it (not to eat, but to catch on). It could have been a great story too… maybe next time eh?
Heading more coastal, I've also been enjoying the odd short session but not succeeding to any great level. The mackerel were absent off Sidmouth beach on an otherwise pleasant jaunt. I have been back on the smaller trout streams of Devon though. The trout are always willing, barring a flood- and among several options, the Westcountry Angling Passport scheme is always worth a go for sheer value and the wild places on offer. I've also been combining these sorties with a new hobby too: Balsam Bashing. I've always hated the stuff, but Theo Pike's new book on invasive species has really galvanised me.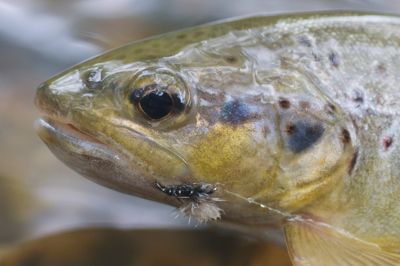 On reflection, the best fishing of the lot was enjoyed by some of those I've been guiding recently. Edward Ames had his first ever taste of coarse fishing at St Tinney Farm, along with his mum and dad. They picked up the basics very quickly in fact, catching carp, roach, rudd and crucians in quick succession. The enthusiasm of young Ed was a real highlight for me- the sheer excitement of a four year old with a fish is something truly magical. And impressively, he went from just about daring to touch a fish to holding one by the end of the session. Great little angler in the making I think!
Nor was young Edward the only one to catch a great deal more than me these last couple of weeks. Entries for the "Fly For Coarse" contest are steadily coming in and results have been impressively varied. When your catches include everything from a 30lb pike to buzzer caught bream to a little gudgeon, you can tell things are really cooking!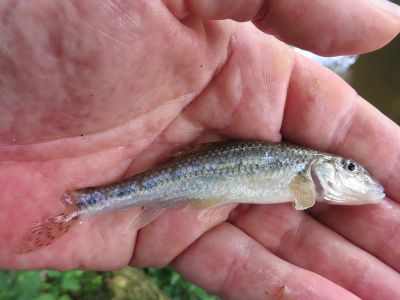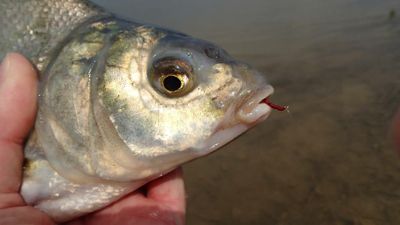 Perhaps my favourites have been the carp though. Deer hair mixers have been working a treat for many, but even more appealing to me personally is targeting carp with more natural flies. How's this for a belting mirror carp, taken on an Apps Bloodworm by Phil Dixon at Seighford Lakes?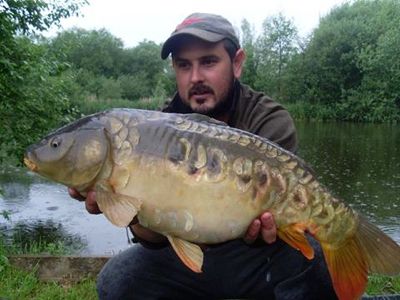 The idea is to slowly build a one stop resource at www.flyforcoarse.com - and I'm also busy getting together two essential new sections: the first will be a guide to "Fly Friendly" coarse fisheries across the UK. In particular this means venues well suited to the fly, where an angler is safe to cast without those predictably bloody stupid comments about trout, JR Hartley etc. Equally exciting is an ongoing hunt for specimen captures to make up a list of "UK Record Fly Caught Coarse Fish", something which is long overdue. Anyway, watch this space. By my next post I might even have caught a fish!