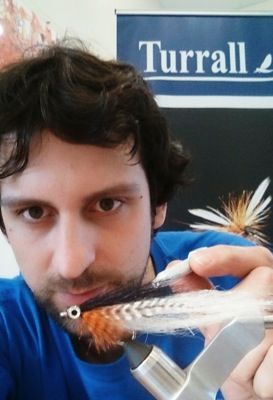 As the first signs of spring start to flirt with us, I've been busy gearing up for some hopefully better conditions with some new arrivals. Priority number one has been my site (www.dgfishing.co.uk) which has undergone a revamp thanks to Marc Hogan (hoganwebsolutions.co.uk), who comes highly recommended for any of you who, like me, are not the most technically minded. Do take a look! There are new things to order, but also some great free content including some more features from the archives. Perhaps the one that makes me smile the most to this day is "Gudgeon at Ten Paces" - a piece that the late Kev Green took on. Some editors would probably have ruled it out as a bit daft, but Kevin was of that scarcer type who can also laugh at fishing and embrace something quirky.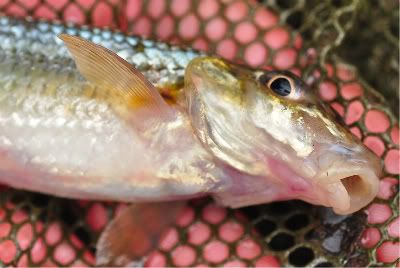 Also on the updated site are some more of my photos from the past couple of seasons. I don't think any keen angler ever regrets taking too many pictures- and recently I got a couple of favourites beautifully rendered as canvas prints from Canvas Design (www.canvasdesign.co.uk):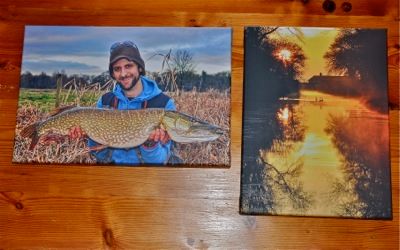 I'm quite blown away by the quality- and in fact looking at them sitting on my wall I'm wondering why I didn't do this earlier! I've also been in touch with Conrad at Canvas Design and they can also offer a discount for any anglers and photographers reading this- just use the code "fish15" for a very cool 15% off. Why not treat yourself?
Otherwise it's time to make some new memories soon by sorting out the horrible tangle that is the garage and filling some fly boxes with ammunition for the warmer months. The Southwest Fly Fair at Roadford lake was a great event to get the ball rolling, and I was proud to be on hand with Turrall to tie some of my predator flies that feature in their new range of "Flies For Coarse Fish". When you use flies time and again you get real confidence in them, but I did also like the set up displayed by our neighbours the Arundell Arms, who had a neat little "test tunnel" to show how your flies move in the water! Very cool- here's a pike special tied by Pete Wilkins, captured in motion: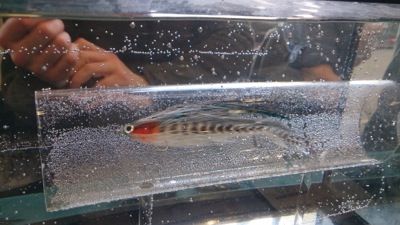 Also at the show were various other stands and personalities from the region- but it was a particular pleasure to meet wildlife and fishing artist Robin Armstrong. He has such a personal connection to nature and our rivers and it was a pleasure seeing him at work. In fact my only regret is that I didn't take along my copy of "Dartmoor River" to be signed, which is an absolutely beautifully illustrated angling book.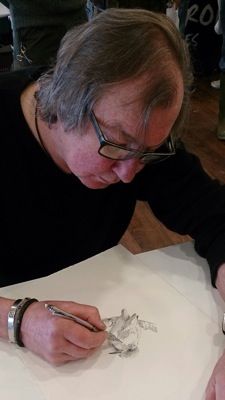 Spring is undoubtedly my favourite time of year in fact. Everything feels optimistic and no matter how poor the weather might prove in march or April, there's still the whole summer ahead. And while the rivers close shortly, I can't wait to get onto some still waters and canals in particular. This time of year can be brilliant for big perch in particular, but it's also not too long before a little sunshine will encourage fish like rudd and roach to come up for flies on still waters. Time to get tying- or indeed just grab some flies from my site, they're virtually all in stock now on my site. Ok, sales pitch over. Feel free to shoot me, but just make sure you go fishing and drink in the spring.
I'm going to do exactly that, while I also drink in this rather splendid bottle of Californian IPA, a gift from my globe-trotting girlfriend Paulina Mroczynska. What can I say? Perfect fisherman's booze. I'm one lucky bloke and you know my style: