Talk about week of many miles and varied experiences. The difference between success and epic fail can be as fine as a fluorocarbon hooklength when it comes to fishing. Perhaps I'm being hard on myself, but it feels like a week of "not quite". I travelled all the way up to Lincoln to give a talk to the Lincoln PAC on Monday- well what can I say, RO Simon Blaydes has a persuasive enthusiasm! I very much enjoyed meeting all the lads from this well supported region, and also managed some fishing while I was there. I did a day for pike and another for perch, but both times encountered a similar challenge: masses of fry, along with predators that were tricky perhaps because they were so spoiled for choice. I managed just the one pike on my first day, but probably should have had more after seeing two or three decent fish repeatedly batter into shoals of diddy roach.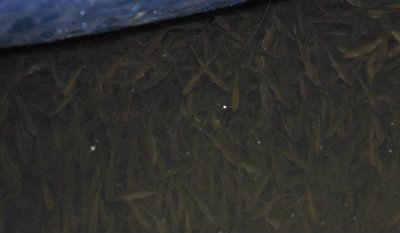 Day two was more of the same, albeit on a trout water in search of a big perch, and I'm not sure I've ever seen such thick shoals of fry as I found around inshore structures. However, it was the trout which came close to shore at intervals through the day to hunt- and create the sort of effect you get in a monster movie when a 60ft high reptile comes into view and tiny people scatter everywhere you look. Perhaps I shouldn't feel too disappointed at the lack of perch, because it was exciting stuff and enjoyed some good hits. This mint conditioned brown went like stink and actually coughed up three little roach as I unhooked it, including one which was still wriggling!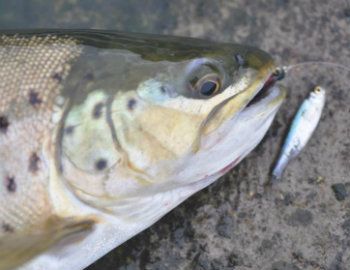 perch did finally show up, but only for a short feeding window just before dark. Take your pick of excuses- top of the list would be a foul wind making casting and presentation a nightmare, although I'm also going to go back to the drawing board as far as my fry copies are concerned. After a fair bit of effort on predator and fly fishing, I then fancied something a bit different. With the exception of pike events it has been a few years since I entered a match, but with Tiverton AC holding an open on the pretty Grand Western Canal at Tidcombe, I really fancied a crack with the pole.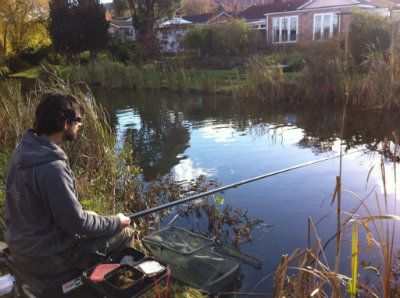 Bread punch seemed the favoured method for bites- but taking a tip or two from friends, I went with a big piece of punch on a size 16 as an opening ploy, and bloody hell did it pay off. Well, nearly. I had two bream down the central track in the first half hour, which fought in a most un-breamlike manner on a number four elastic. Thrilling stuff and for a precious few minutes I was thinking "bloody hell, I might be in with a chance here!"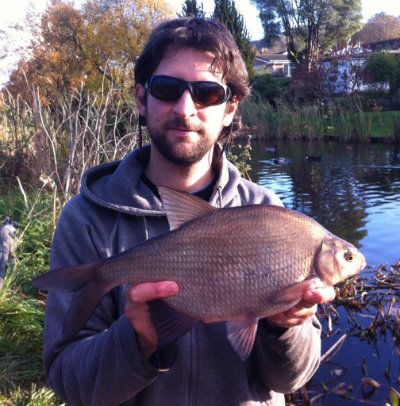 Unfortunately it wasn't quite to be- other anglers also latched into some bream, pushing me down the running order. I fished the peg hard, trying chopped worm, caster and even a single pinkie on a 22, but for little further reward. A lot of effort for perhaps a dozen roach, but that extra bream or two which might have won me some coin were not forthcoming. Never mind, a little under 6lbs for fifth place is probably no disgrace given my long absence from match fishing and I thoroughly enjoyed the day (big thanks to Russ Hilton for the match pics, whose towpath stroll I hijacked). At the risk of making a pretty tenuous analogy, I'd liken my performance to the current plight of Exeter City FC- some decent play, but not quite promotion material just yet.