Sometimes the most important part of your kit is not a special fly, bait or anything similar, but an umbrella! With my main shelter now more pock marked than a gangster's face, my unfashionable 1970's special has been a life saver. Even the most imaginative at the Met Office couldn't have produced a more spectacularly off kilter 2012: tench in January, heatwave in March, stinking start to May. Most of my fishing has been confined to methods and waters where the rain can't fully kill things off. The canals have been bloody hopeless for fly fishing sadly- but float fishing with bread is also a very pleasant method and I thoroughly enjoyed a spot of waggler fishing and putting the world to rights with Paul Hamilton. Having a good wander with light tackle, we shared a good catch including Paul's pound plus roach (top) and rudd to 1lb 9oz. Along with the current plight of Exeter City FC, we both agreed the fish never look quite as big when you're a six footer with shovels for hands- but what pretty fish!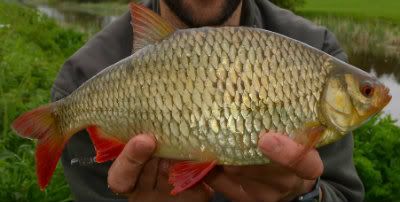 The fly rod sport can wait- although I'm not sure I can! If nothing else, one or two little dips have provided fuel for the fly tying vice. You won't find a more rich venue anywhere than the Grand Western Canal either. One clump of weed I netted contained a silly number of species. Damsel nymphs, shrimp, corixa and hog lice are all abundant- and will be informing my fly selections just as soon as the damned water resembles something more like, well- water!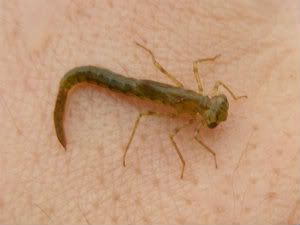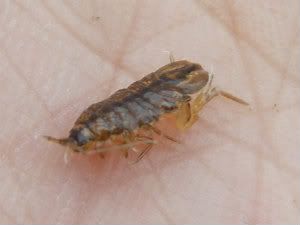 The news on "Flyfishing for Coarse Fish" has brightened even the dampest, dourest weather though, with suppliers already selling out and the book reaching 2nd in Amazon's current "Fishing bestsellers" list, just behind Hemingway's "The Old Man and the Sea". It has been thrilling to hear from so many anglers from coarse and fly camps alike who are enjoying my take on this exciting area, and already setting out on new adventures. My next port of call, however, will be on the trail of highland trout as I take a quick break in Scotland. One of the best parts of flyfishing is the exchange of ideas and flies between enthusiasts. And in this digital age, you can't beat the joy of receiving a bundle of home rolled flies and a hand written letter. Shetland based artist Paul Bloomer sent me a brilliant little set of flies and tips for the far north- and I'm especially intrigued by his use of stickleback imitations to slay big loch trout. More on this later- but I have a hunch this could be an especially valuable tactic in the dour present conditions! I'll be casting a few of these flies, along with some other favourite dark lures. Here's a current trial- a combo of the classic Epoxy Minnow with a Minkie style back.