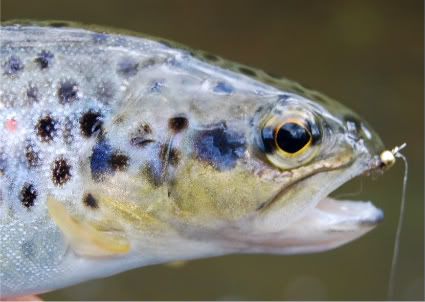 The Little Dart near Witheridge is a place I try to visit at least once each season. My reasons are simple enough- when life gets too serious, it offers the sort of small stream fly fishing so aesthetically pleasing you could almost stick it in an art gallery.
But whilst the fishing is decidedly pleasing on the eye, the challenge is always engrossing. Scores of perfect little trout here, but not creatures to stick around once they spot a tall bloke in waders waving a stick at them. I began in my usual fashion, with cautious steps and the pragmatism of a New Zealand style set up. I was really hoping for rising fish though. In spite of the dour May weather, there was plenty of activity on the surface, with emerging Olive Upright Duns hatching steadily through the afternoon: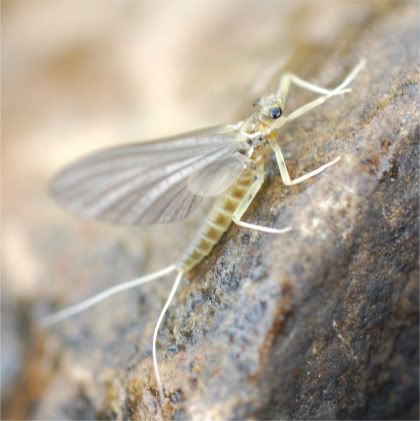 Whilst I lacked a perfectly matched fly pattern, the fish readily accepted a little olive emerger of suitable size (usually a 16) and I managed to add several confident dry fly takers to my tally as the day finally warmed. Not big fish, but so distinctive looking: I've said it before but "brown" trout is such a bland understatement- try gold, bronze, yellow and cream; black, red and even blue markings from tiny freckles to great dashes of colour. When the fish are this varied and beautiful, size truly isn't everything.
A shame I'll be away for the coming Mayfly hatch, but for everyone else, grab some fishing tokens while you can from the excellent folks at the Westcountry Angling Passport scheme (www.westcountryangling.com) who offer miles of superb fly fishing from a mere five quid a day.