With merely two weeks before heading abroad, my brain is entering meltdown. So much fishing in prospect, so many strange plans for the summer and only so much time to fit it all in. Where exactly do I start?
The Devon Pike Anglers Club match seems a reasonable place to begin. We had a terrific day out on the canal and in spite of less than spectacular results, the whole event was fished in the right spirit, with good banter and excellent sportsmanship. In what other match would you see anglers helping to net and weigh fish for rival teams?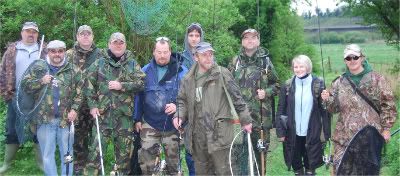 We decided to make the event a pairs match- a good move, I thought, because it added a cooperative spirit as well as a further element of surprise. Everyone had bites, but the fish seemed to be pecking at lures rather than trying to murder them. Top man on the day was Barry Thomson with two jacks like peas in a pod at five and a half pounds each.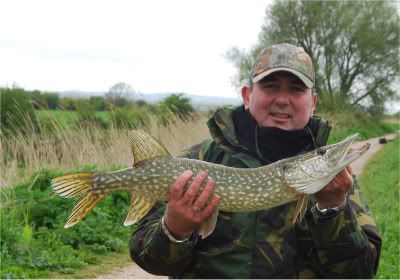 Rob Darby took the best pike at over seven pounds on his travels towards Double Locks (nothing to do with the pub being that way?), whilst my own day was brightened up by a lovely perch of two pounds (first picture). One of the lads had mentioned a decent perch falling to a pike lure on one part of the Topsham stretch and in spite of this being a pike event, I couldn't resist trying a little 2" jig. It didn't count of course- but I wasn't complaining.
Otherwise I made it my mission to get back to Anglers Paradise to revisit Zyg's refreshingly different trout lake in the hope of one or two surprises. Once again, it was a challenging but rewarding experience and besides a brace of rainbows and two browns I also took a nice blue trout of about a pound.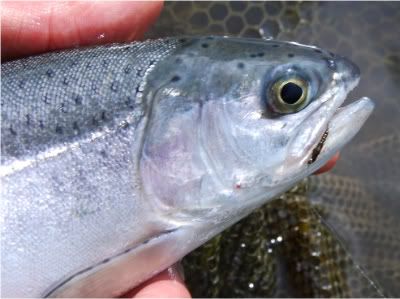 With a trace of Deja vu, small green nymphs worked best again- either a Daiwl Bach or a spider did the trick. With scores of tadpoles I had fancied a small, simple black lure- but only managed one taker with this method. The deeper part of the lake seemed the place for the rainbows, whilst some stunning looking but easily spooked browns were marauding the shallow corners. I got to grips with a couple of browns eventually, including a beautifully marked two pounder I'd seen sneaking around the edges, a fish that I took a quick snap of in the water before a quick release. A good days sport then, and with reports of brook trout and even grass carp, who knows what other surprises are lurking in this clear, weedy water?