It's not always easy fishing after a big frost. Especially if your haunt of choice is covered with ice. Thankfully Blakewell fishery stays clear in all but the most extreme cold, although you do check your marbles when you read -4C on the meter.
Throw in some snow and you have interesting conditions.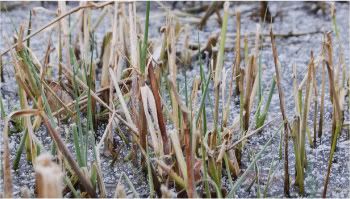 Lures seemed a good starting choice if only to prevent the line freezing to the rod rings. Just as the snow began falling I had a hit on a Woolly Bugger- which could also be a term for an angler covered in thick winter wear! Pulling lures isn't the most subtle method going, but watching a fish chase and smash the fly is exciting stuff in clear water. Unlike other species, rainbows seem to lose little of their fighting spirit in the cold either.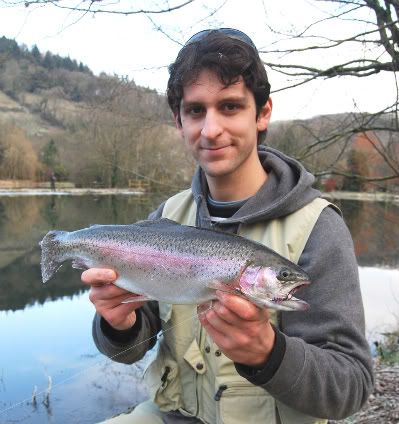 As the day warmed a little though, odd fish began to rise. For a half delusional moment I considered putting on a dry fly- looked like the fish were taking sporadically hatching buzzers. A Daiwl Bach fished no more than three feet deep did the trick- a subtler take and another less than subtle fight. Two fish for seven and a half pounds was a nice brace; the owner doesn't offer catch and release and so it was a done deal on the ticket, with some great winter pictures from Frazer to boot. Time to find a pub and get by the fire place!