Having had a real "holiday hangover" it's been a frustrating couple of weeks. No chance on the rivers with the usual downpour, but I was keen to try the canal to try to aim for an unfulfilled ambition- a big carp from Exeter Canal. I've hooked these elusive beasts before, usually with bream tackle, with obvious consequences!
I was joined by a friend who has spent about half the week by the canal, Norbert, who lost something big here previously, near SW Water.
A very wet night ensued, with only cider and conversation to keep hopes burning. Sure enough, I did get a run- but the slow series of bleeps betrayed the culprit immediately. Bream.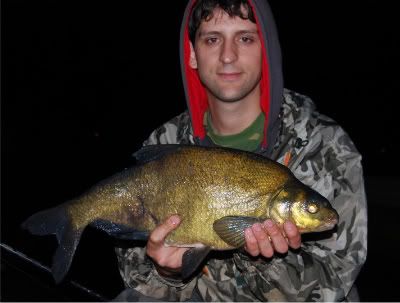 Talk about a hairy spot for the night too- on that thin strip of grass seperating river and canal. Slept surprisingly well, considering the ten foot drop to one side!
The next day offered the thrills and spills of some float tubing on Roadford Reservoir. This is usually permitted for special days only- but with a feature on the cards, permission was kindly granted. In a funny way, wet and breezy weather was preferable to flat calm and the fish duly obliged. Eight trout to just over the pound mark went well, mostly to a team of three flies with a zulu or daiwl bach doing the damage.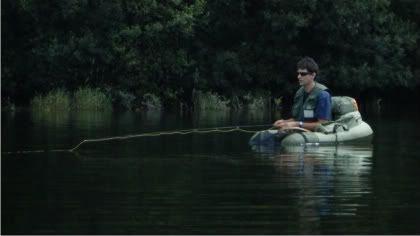 An experiment with black lures also got lots of action- from perch! A handful of slightly better samples were nabbed for a fry up- they are here in vast numbers and should make excellent eating.