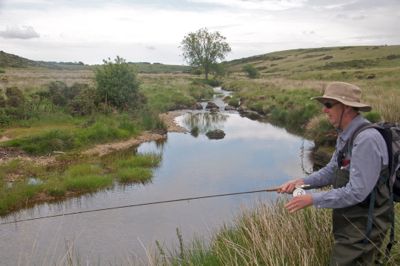 Still some of the best value wilderness fly fishing around at just £10 a day (try
www.westcountryangling.com
), Dartmoor is a beautiful place to spend a day roaming and casting. It also happens to be one of my favourite places to run guided fly fishing days for those new or returning to the sport, because the trout, while not often large, are certainly hungry and numerous.
Joining me for a ramble across Dartmoor was Nick, who is more used to coarse fishing. We stopped at the Two Bridges Hotel, where you can pick up a ticket and get straight onto the West Dart.
The terrain is boggy and quite up and down out here, so waders are very useful- and wellies are an absolute minimum. We could see lots of insect life, and in fact the dippers and wagtails were already picking them off as we approached the river. A particular delight were several of these Yellow Sally Stoneflies: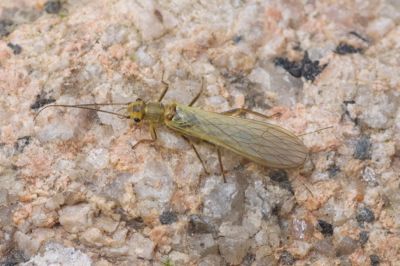 With the water level low and clear, I set Nick up with a light four weight outfit and a simply dry fly on a 3lb tapered leader. He had a casting lesson for the first hour or so and quickly picked up a tidy overhead cast, before we tried for a fish.
The fish rose rapidly for a small emerger, so rapidly I think Nick was taken aback and it was only a few snatches later that he managed to catch a trout. Most up on the moors are not big, but they're certainly pretty. It was also a good exercise in watercraft and reading the river. Studying the little pools, bends and sections of cover, we did spot a few better fish, including one that looked about a pound. That one spooked, but connection was made for a few exciting seconds with another slightly better trout, just beside an overhanging tree.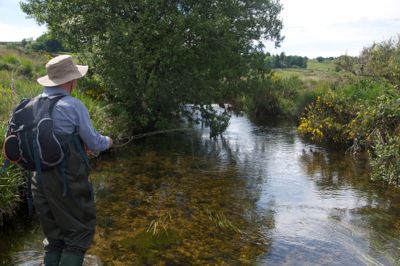 By the end of the day we must have had dozens of takes and several small trout, an experience that should hold Nick in good stead. Do take a look at the guided fishing section on my website (
www.dgfishing.co.uk
), if you're interested in a guided fly fishing trip on the streams of Dartmoor. From a rambling all day adventure, to a short afternoon session, I can tailor something to your needs. You don't need any previous experience and I can provide all the gear for an enjoyable day.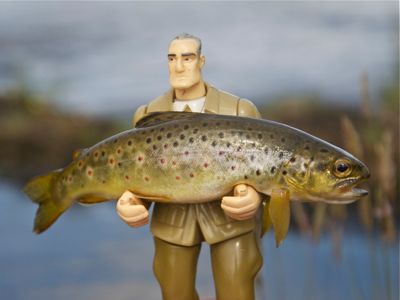 Naturally, we couldn't hope to catch a trout as big as the General this week (above), but we'll keep trying. You can read his continued ramblings on the
blog
and
facebook page
.