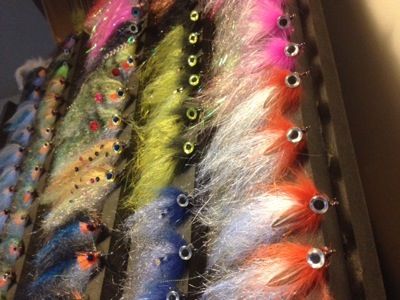 In a sport that can be as solitary as fishing, it's always great to reestablish that brilliant sense of shared enthusiasm that a big meet up brings. The BFFI (British Fly Fair International) is always one of the best of the whole lot. Every year I turn up with boxes, bags and displays but leave with things you cannot put a price on: fresh ideas, new plans and most importantly of all the chance to meet lots of old and new friends.
What was the biggest impression this year? Apart from a show as busy as it's been in a few seasons, I'm struck by a current crop of anglers who represent new blood and ideas. Uplifting stuff, because fly fishing needs it. I hope the golden oldies will forgive me for saying so, but it is vital. A couple of years back at the event I heard a telling conversation between two anglers in the gents at the show: "Decent turn out but let's be honest, it's a bit of a bloody SAGA day out again!" Not so long ago you could have described fly fishing a bit like Frank Zappa described jazz (i.e. "not dead, but it smells funny").
This year felt rather different however. We have thinkers and anglers catching some cracking fish and really making some waves; whether it is young blades like Lewis Hendry and Alex Jardine, or fly innovators like Glen Pointon, Markus Hoffman and Joe Ludkin I got a real sense of optimism. For any sport to be healthy you need youth as well as experience, and progress as well as tradition.
To take just one area, I think I saw more predator and saltwater flies at the event than at any previous occasion. Dougie Loughridge (above) is just one of a new breed going boldly beyond the obvious and traditional. This year I met anglers tackling zander on the canals, bass on the coast, with designs on barbel and all sorts of other targets. How bloody refreshing, is all I can say. I also have to say that in refreshing contrast to the specimen coarse scene, where too often it turns into a "who has the biggest balls/sponsorship deal/ fish" contest, this feels like a community of enthusiasts who are all about creativity rather than competition. Exciting times- but if you couldn't make it, do keep an eye on
Glen Pointon's fishing podcast
, which will include a cast of various fly fanatics from the show in the next instalment or two.
Even in the traditional world of dry and wet flies for trout and grayling, things are shifting. Just when you start to fear that the old cynics might be right that there is "nothing new in fishing", new ideas and materials emerge. Like cooks bored with the same old fare, fly tyers discover new ingredients. The BFFI is a celebration of this, which is why I always leave with a selection of new things to try. We've never had it so good in terms of materials. From jig hooks to an ever expanding range of UV materials and various heathen rubbers and synthetics, it's all out there. Like John Horsfall, who travelled up to the show with me and now has more spare capes than Batman, I left with a new goody bag with various additions, including some of the
"Reel Wings" made by Joseph Ludkin.

Very lifelike, but also practical and designed to not bugger up your leader on the cast, I'm going to have some fun with these.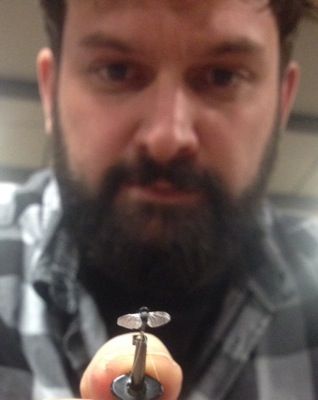 While I'm on the subject of new and innovative stuff though, one canny fly tyer who has an equal fascination with fishing history is
Chris Sandford
. I always like to pester him with questions and ponder his curiosities, one of which was this truly novel cased specimen stickleback: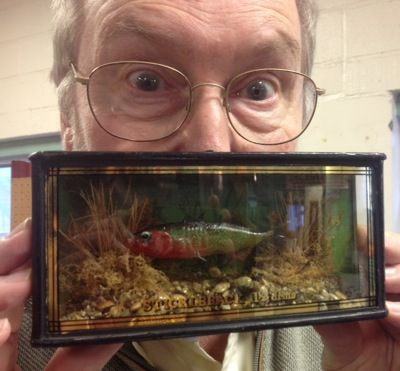 Perhaps this should serve as inspiration for this year's "
Fly For Coarse
" contest, where there will be a special mini species trophy (probably a really small but highly coveted one), with some top notch materials to tie the really tiny stuff from
Turrall Flies
. Watch this space for more details.
In fact, the only thing that wasn't awesome about the weekend was my sneaky morning pike and perch fishing on the Somerset Levels on the journey up. Expecting clear water following the recent freeze, I was instead met my really muddy, crappy looking water on a couple of the drains. Bizarre, but perhaps dredging efforts or opening gates scuppered that particular plan.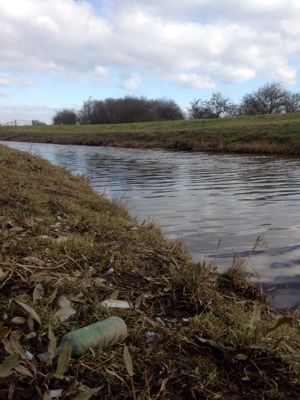 On a brighter note though, I'd also like to give a big shout to
Fallon's Angler
. Issue two is just out and a must for anyone who likes a great fishing story. Or several. There are tales from Ireland to Israel, with carp, crucians, trout, grayling and more making up another cracking issue of what continues to be the most exciting thing to hit the world of fishing writing for some time. The only thing not included is the pint of beer: