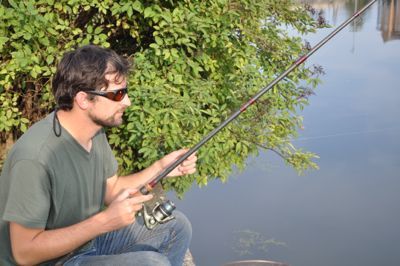 Isn't it funny how in fishing, as in life, we so often overlook answers that are there sitting right under our noses? On a recent trip to the canal at Bridgwater Docks with Russ Hilton, the answer to making a great catch was literally growing from the bank. We'd been catching plenty of small silver bream and roach but struggling to land anything bigger when I spotted something. Hanging there, over the skankiest bit of canal you could imagine, were bunches of ripe elderberries.
You've probably seen these growing by water on your own travels. Red branches, cute but rather sour little things. Back in the day they not only made wine out of them but used these to catch solid roach. It started with a little dare: "Go on, slip one on the hook, see what happens." The next few minutes were spell binding: slow, juicy bites and a cracking stamp of fish.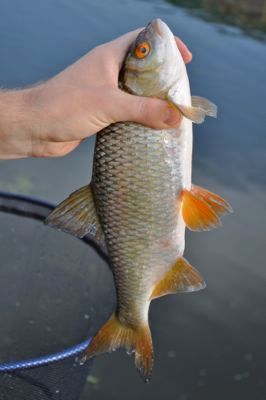 A fantastic run of roach, rudd and silver bream all in the space of a few casts. Russ was just as impressed. Like me, he has a thing about silver bream, which seemed especially partial to an elderberry. So often misidentified as skimmers, these dark-finned, large eyed fish are prolific in Somerset waters and very pretty they are too: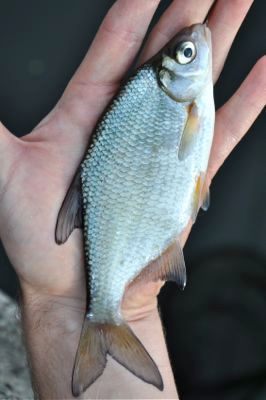 While Russ got more bites fishing on the drop, I had set my stall out for better fish on the bottom. It very nearly paid off as I hooked and lost what felt like a good tench on a berry! Even so, we both managed very tidy bags of fish on these traditional baits, which we used in conjunction with hempseed.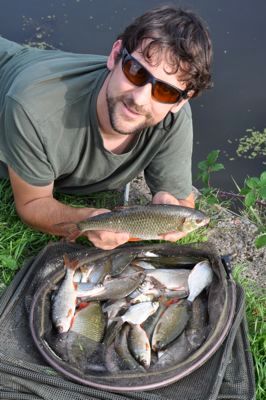 You might have noticed I've been spending a lot of time on canals this season- and on that note it's probably about time I disclosed a badly kept secret. My current book project is on canal fishing, to be published by Merlin Unwin books for early Spring 2014. And it's already two thirds written, amidst a haphazard tour of canals from here in the Westcountry to the Highlands of Scotland and everywhere in between. It has been a mammoth undertaking, but one I've really sunk my teeth into. I simply love canal fishing. As well as a phenomenal range of brilliantly mysterious and untapped fishing, canals have wonderful history. They have a deep nostalgia and are the kind of waters where every lead you follow leads to another three question marks.
As well as a bang up to date work on different species and techniques, the book will also be a complete guide to UK canals, with notable captures, hot areas and eye-opening trivia on scores of venues. What began as one of the most daunting challenges I've ever faced is coming together nicely however. Variety is hardly the word and my most recent stop took me to the heart of London on the Regents Canal.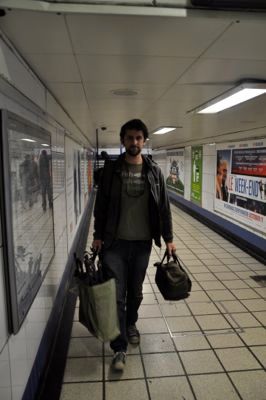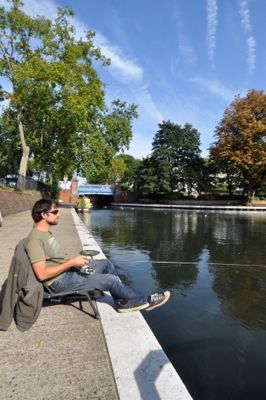 Surprisingly beautiful and clear waters met me on the way to "Little Venice". This is intriguing, challenging fishing to say the least, perhaps illustrated by the sight of a large carp passing under the boats as I walked from Paddington Station. Along with the obligatory drowned traffic signs, trolleys and cormorants were scattered pockets of fish. The session wasn't plain sailing however and for the first couple of hours I couldn't buy a bite, even on a single pinkie on a size 20 hook. Expecting murkier water I hadn't taken any bread, which I kicked myself for. Nevertheless, after a move that good old canal staple of chopped worm earned me some bites from under the boats, and a couple of pretty, blank-saving perch: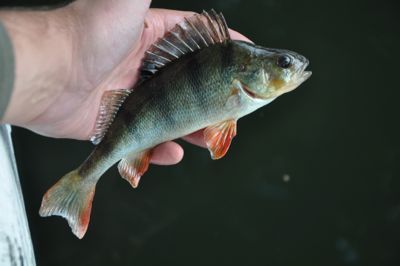 The Sunday was then a jump to Merton in south London to meet up with the Wandle Piscators holding their "World Rivers Day" event. An intriguing selection of guests appeared, starting with organizer Jez Mallinson dying fly tying materials in little dishes that resembled the sort used by my mother for Sunday lunch: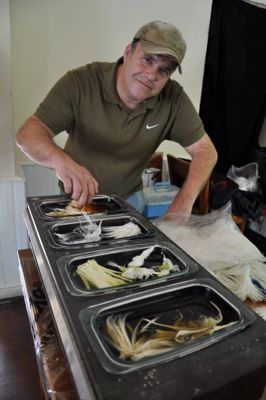 Also on the traditional fishing crafts theme, Chris Reeves and Caroline Emmet were busy tying flies, with Steve Dedman making traditional river floats: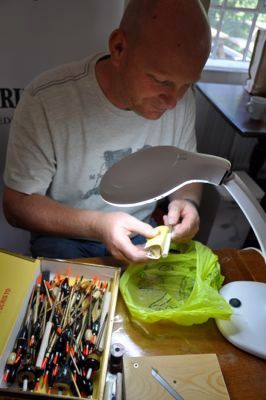 Along with Charles Rangely-Wilson and Theo Pike I made up one of a trio of authors signing books: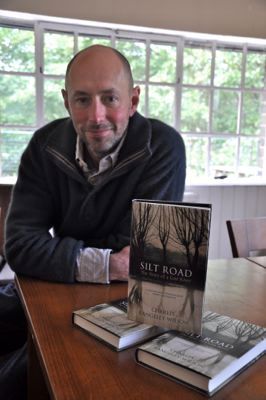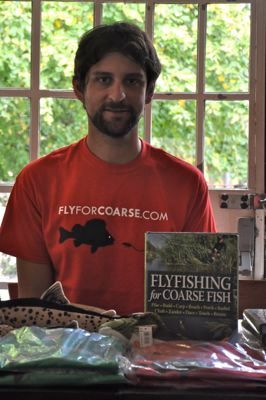 One of my favourite parts of these fishing events is when the real river fishing nuts turn up with trays full of mini beasts. You won't ever get a better chance to photograph the tiny critters of our waters at such close quarters, hence I just had to have a go with the camera. Here's a rather beautiful stone loach: