I've had the summer time blues lately. Worn out from deadlines and hot car journeys. Wasted. And like the song, there ain't no cure for it. Too much to do, when all I'd really like to do is loaf about by some water. Perhaps the closest I got was an afternoon off with Norbert Darby, who I've been nagging to come fishing for ages. And it was just beautifully laid back. Even fishing gets so damned aspirational. Personal bests. Targets. Yawn. I like fishing with Norbert because in his heart he's as wayward as I am, or would like to be if a hundred and one ways of scraping together a living didn't get in the way. We had a perfect little trip. Meet late afternoon over a swift half. Throw a fly rod, a few lures and a few odds and ends in the boot. Wind the windows down and take the scenic route.
Sometimes the easier you take it, the easier you get it. We shared a rod and took aim at the rudd, and in one of those effortless, "did-that-just-bloody-happen?" moments Norbert produced something close to art. The cast which doesn't fall short or land in a tree, but straightens poetically. The fish that doesn't hesitate but accepts the fly in a heartbeat. And it was a beautiful fish. A rudd of about a pound, black back, greenish gold.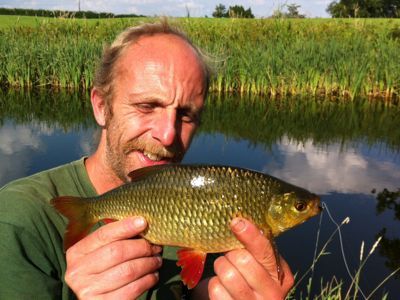 We had several other chunky fish too, in between yapping to an old guy fishing, catching trees and searching for that cure for the Summertime Blues they couldn't find in the song. The sun soon reached an eye-straining angle, but we kept catching on dry flies. Much easier to look for rises than spot a size 14 speck of nothing slipping down the far margin. It was bloody magic. The only flying ant left in my box ended up with no wings, no legs and was forced to retire, so enthusiastic were the rudd.
Our spirits were lifted further into the evening by the arrival of Steve Moore and Adam Moxey, who fancied chucking some lures around after work. The smile never left my face as Steve lived up to his "Super Mario" nickname by donning appropriate head gear, while Mox became Luigi. Just brilliant!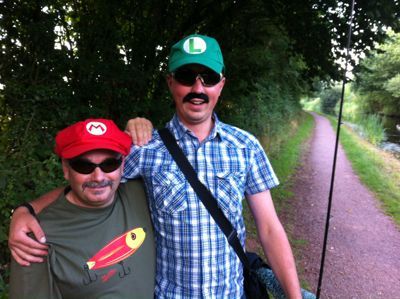 The pike didn't really arrive at the party- and who can blame them, it was sodding hot. That said, Mario himself got a proper hit and a scrappy pike as the sun went down.
My other recent escape was on the Bude Canal with Russ Hilton, where the sheer volume of people traffic led me to ditch pole fishing and sling out a small method feeder. This trick is actually growing on me. Yes, it is widely known as the slag of all angling techniques. But actually, it does need a little refinement. I used to mess about with two mixes, making one up with an egg added to make a sticky, central core. These days I just add a nice oily additive a little at a time for the inner layer, before adding a lighter crumb to the outside.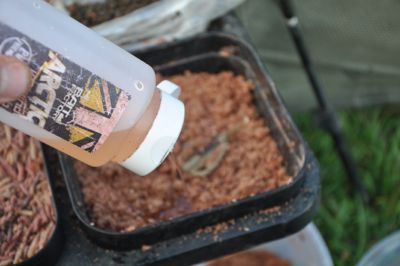 The bites can be ridiculous- and it also works really well for bream. The only drawback on the Bude cut is the amount of eels, necessitating the use of corn or pellet over my usual favourite offering of dead maggots. Russ made up a belting net (check out the ever enlightening "Tales From the Towpath" blog). Mine was a little more modest but had its highlights.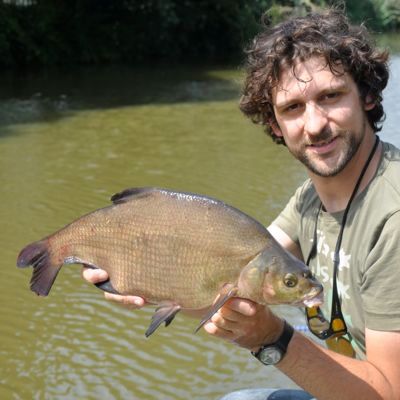 We also had a fun couple of hours on Downacarey Lake (on the Westcountry Angling Passport), catching a bit of the Ashes on the radio as we meandered through Cornwall's crappy back roads. A pretty place this. The carp just couldn't be bothered, and in any case I ate most of the luncheon meat (so wrong and yet so right). We had scores of rudd and perch however, and it was proper schoolboy fishing on a hot afternoon. Two mates and a fishing rod, gassing about nothing in particular and inventing daft games between bites.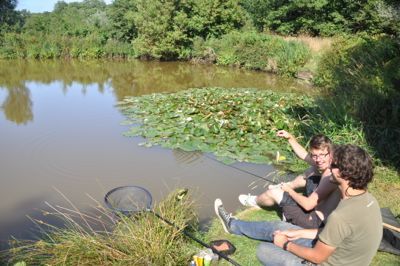 I like this blog. It has taken the place of the notebook diaries I once wrote. It allows me to meander, in the style of aforementioned shitty, but pretty, leafy roads. It allows me to escape hot cars, deadlines and paperwork. As with Devon's road system, things just tend to pile up, at exactly the time you really fancied kicking back. But the other silver lining of late has been news from Merlin Unwin Books. "Flyfishing for Coarse Fish" is to get a second print run after excellent sales. This not only means a temporary reprieve from canned food for yours truly, but also means that all of you who bought the first edition now own something that is increasing in collectible value! (Not that you'd ebay it now, would you?!).
In other news, we've also had another run of great catches in the "Fly For Coarse" contest. The next issues of Angling Times and Fly Fishing & Fly Tying magazine will feature a full roundup, including chub, bream and a simply mesmerising pike! Perhaps working through the summer isn't all blues after all.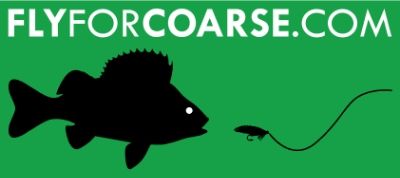 As for the actual Summertime Blues, here's my favourite version, by Guitar Wolf. Best played loud in a hot car to "entertain" the queues of grockels. Adding a link to Blogger seems like splitting the atom, but rock'n'roll fans can paste this link into their address bar if they can be bothered:
http://www.youtube.com/watch?v=wgaVe6miq-8