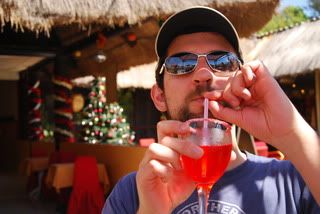 Phew, is all I can say to 2012. Time for a celebratory tipple. Firstly, an apology to regular followers who may be wondering where I've been for the last three weeks. I can say but little about my recent whereabouts, suffice to say I've been on the biggest fishing adventure of my life, braving some spectacularly varied climates and challenges under the gaze of film cameras. No, I'm not on mind-altering drugs. It seems just as unreal to me at the present moment- but all will be revealed in the new year! In the meantime, I thought now would be a good time to reflect on what has been a momentous, topsy turvy year in all its' muddy, unexpected, magnificent glory.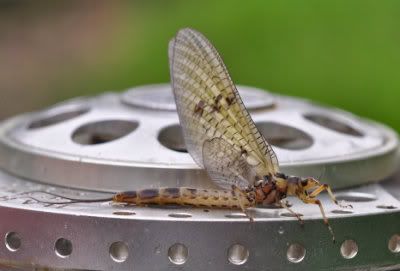 MOST LEGENDARY NUTTER OF THE YEAR
Goes to the right honourable Norbert Darby (who else?). A man who arranges to meet for a morning's fishing, only to turn up sleeping in a tent having lost his keys and possibly his mind. Mr Darby, without you the world would be a safer, saner but ultimately far less interesting place.
FAVOURITE PICTURE OF THE YEAR
There's no place quite like home, and this one's from the heart. I was meant to be photographing kit and bait, but became hypnotised by the sheer beauty of the Grand Western Canal at first light. No filters or tricks needed here- it really was this golden. A delightful place, which leads us neatly on to our next part.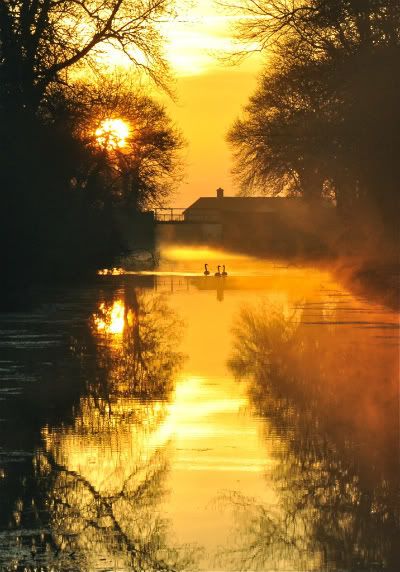 "OH S**T" MOMENT OF THE YEAR
Gobsmacked hardly describes my reaction to news that in the terrible flooding late in 2012, a whole section of the Grand Western's banks collapsed, sending water pouring into nearby fields. Angler's hearts were in their mouths and local residents temporarily evacuated. Credit due to my pike fishing pal Ian Nadin, among the volunteers, as well as the EA for their efforts to rescue fish and deal with this unforseen crisis. Here's to sunnier times, though they may seem some way off yet.
CATCH OF THE YEAR
While I am by no means a die hard specimen angler, it is nice to land something breathtaking once in a while. I have Alex Prowse to thank for both his cracking "Zoota Lures" as well as being my host for a day's pike fishing I'll never forget. This one went 27lbs 10oz, and I went to pieces with shock.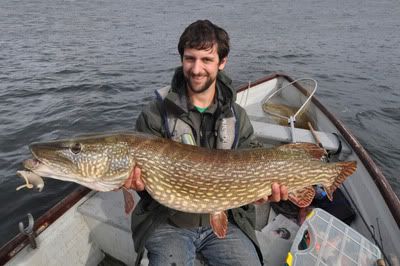 FREAK CATCH OF THE YEAR
It has been a year for some oddball catches on equally unusual methods. Nymphing for bream can be spectacularly challenging, but did turn up this quite bizarre hybrid. I'd have said rudd/bream, but hell, what do I know? It took a little gold bead fly without a second thought.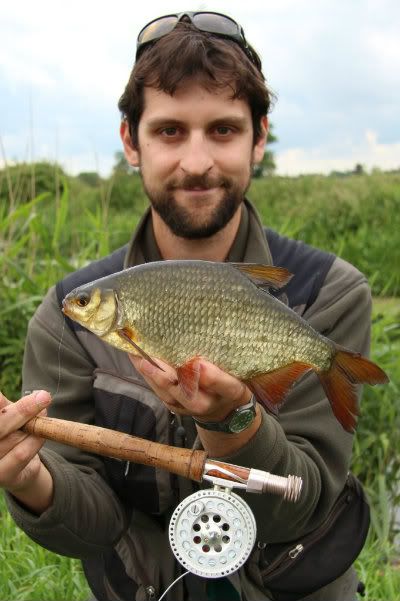 CUTE CATCH OF THE YEAR
2012 has been a year when I reaquainted myself with that buttery beauty the crucian carp. I had some absolute belters at Marsh Farm in the company of Russ Hilton, but perhaps the most memorable fish was this one, caught by Bryony Pym. On her first ever fishing trip, she caught several of them- smiles and sunny afternoons on a pond are priceless things in fishing.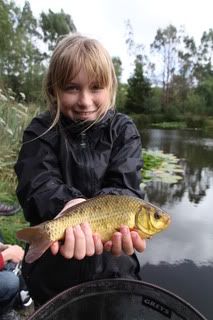 GREEDIEST MOUTH OF THE YEAR
No, the answer isn't me at an all you can eat for £6 buffet. It is a perch. This one was retained for a couple of hours in a keepnet, where it added a couple of ounces after using the experience to pinch a few of the tiddly roach kept with it!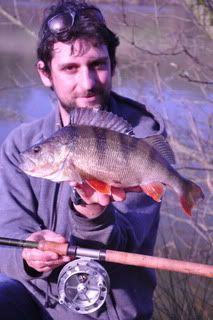 MOST GRUELLING TRIP OF THE YEAR
Bloody hell were we up against it in Wales. Half way up a mountain, with only a fly rod to secure our dinner for the night. Accompanied by intrepid photographer Frazer McBain we roughed it and survived a long haul complete with howling winds, lashing rain and steep ascents.
PROUDEST MOMENT OF THE YEAR
I've accomplished a few things in 2012 I would never have dreamed of not so long ago. Becoming a qualified Level 2 Angling Coach is one of them. Making TV appearances would also be up there. But top of the list has to be the publication of my books, "Flyfishing for Coarse Fish" and "Fishing For Dummies". Signing editions for readers is still quite unreal. What makes me most proud is the sheer number of readers who have responded so positively to "Flyfishing for Coarse Fish" however. You are the ones the hard work was for- and hearing from anglers who have just caught their first ever roach, chub or pike on the fly is absolutely thrilling. I'm as elated as Merlin Unwin books that my first title sold so well- as a result, the next release is a special, collectible leather bound edition of 50 books.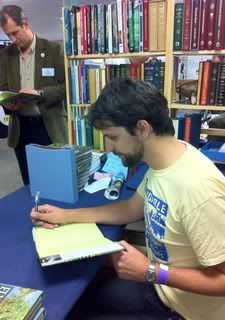 All of this only leaves me to say what a great story 2012 has been- for the most part down to the many brilliant, enthusiastic, helpful people I've been lucky enough to call my friends in the fishing world. And as for the odd bad stick who proved unhelpful or made my life harder, I should probably thank you too; without you I wouldn't have worked so hard to make 2012 a special year. Which only leaves me to wish every one of you a very happy Christmas and more great days on the bank for the holidays and the new year. At this point I think I need a lie down and a glass of mulled cider.